Roll-Over Definition. A Roll-Over is a term that describes how a particular aspect of holding a security, commodity or currency may change over a specific time period cut-over. For securities, you may roll over a security at its maturity date by re-investing the funds in a new issue of the same or similar type. Retirement account positions when transferred are said to roll over. In the forex market, the term roll-over applies to the interest that is credited to an open carry account, which must be closed daily and reopened the next, or in other words, the spot trade date is swapped for the following day, sometimes referred to as tomorrow/next or tom/next. The roll-over for the carry trade account can also mean the actual interest payment for the one day, based on the net difference between the central bank rates in each respective currency. A triple rollover is given on Wednesday to make up for the two-day weekend. In some cases, there may be a charge for moving your forex position to the next delivery date, another use of the roll-over term.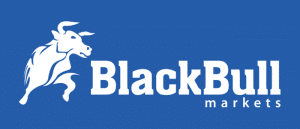 Forextraders' Broker of the Month
BlackBull Markets is a reliable and well-respected trading platform that provides its customers with high-quality access to a wide range of asset groups. The broker is headquartered in New Zealand which explains why it has flown under the radar for a few years but it is a great broker that is now building a global following. The BlackBull Markets site is intuitive and easy to use, making it an ideal choice for beginners.