Round Trip Definition. A Round Trip is the actual buying and selling of a specified amount of the same asset. In the context of the forex market, it pertains to a specific currency. This process has been used to inflate volume statistics through the continuous and frequent purchase and sale of a particular security, commodity or currency. Round-trip trading can also be employed by businesses to sell and buy back an asset at roughly equivalent pricing. This type of transaction is prevalent in the energy and telecom industries where excess capacity is sold back and forth between business partners with no apparent impact on profits. Unscrupulous business managers have used round-trip trading to artificially inflate transaction volumes and revenue, thereby manipulating markets in the process. Enron was a company that engaged in the nefarious practice of round-trip trading, and, by doing so, was able to increase revenues and expenses without changing its net income. Sarbanes-Oxley was the legislation that followed this financial debacle and was designed to tighten audit controls on all items that translate to revenue in a company's financial statements.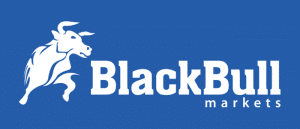 Forextraders' Broker of the Month
BlackBull Markets is a reliable and well-respected trading platform that provides its customers with high-quality access to a wide range of asset groups. The broker is headquartered in New Zealand which explains why it has flown under the radar for a few years but it is a great broker that is now building a global following. The BlackBull Markets site is intuitive and easy to use, making it an ideal choice for beginners.