Symmetrical Triangle Definition. A Symmetrical Triangle is a familiar technical pattern where prices form two sloping lines that converge on a point. The pattern is referred to as a consolidation or continuation pattern. It is commonly seen in flat or sideways markets where neither buyers nor sellers can seem to get the upper hand. Highs get lower, and lows get higher until a breakout occurs. Occasionally this pattern follows and uptrend or downtrend. If the breakout follows the previous trend, it is called a continuation, and if the other direction occurs, it is called a reversal. The wise forex trader will place entry orders on either side of the converging lines and attempt to catch the breakout when it moves, canceling the opposite order once the move is confirmed. The chart below illustrates the Symmetrical Triangle formation. It is also similar to ascending and descending triangles.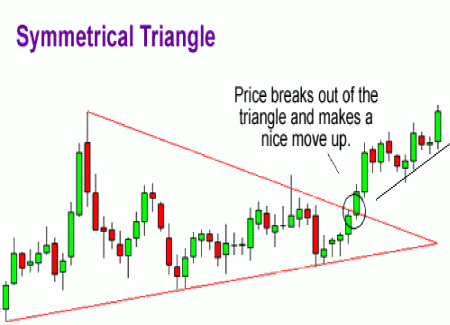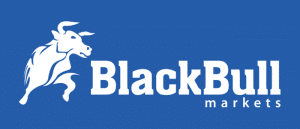 Forextraders' Broker of the Month
BlackBull Markets is a reliable and well-respected trading platform that provides its customers with high-quality access to a wide range of asset groups. The broker is headquartered in New Zealand which explains why it has flown under the radar for a few years but it is a great broker that is now building a global following. The BlackBull Markets site is intuitive and easy to use, making it an ideal choice for beginners.