Trending Market Definition. A Trending Market is one where prices are moving in a single direction, either up or down, but not sideways. There may be several small price gyrations, but nothing large enough to impact the general direction of the trend. Trends can last for minutes or hours, or even weeks or months for longer-term trends. The opposite of a Trending market is a Ranging market. A Ranging Market a market where the price is moving back and forth between a higher price and a lower price. It is commonly referred to as range bound, choppy, sideways or flat market. The higher prices form a resistance line that prevent the price from rising further, and the lower support line prevents further downward movement. The range of prices witnessed during a ranging market may be small or large, but if a smaller range exists, the market is said to be in chop or moving sideways. Forex traders often employ oscillators, a form of technical indicator, to signal when prevailing trends are about to reverse themselves. They may also use another indicator, like the MACD, to confirm the signal given by the oscillator. While letting a winning position run during a positive trend, a wise forex trader will set a trailing stop to protect against their downside risk from adverse price movements.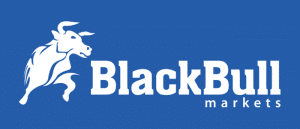 Forextraders' Broker of the Month
BlackBull Markets is a reliable and well-respected trading platform that provides its customers with high-quality access to a wide range of asset groups. The broker is headquartered in New Zealand which explains why it has flown under the radar for a few years but it is a great broker that is now building a global following. The BlackBull Markets site is intuitive and easy to use, making it an ideal choice for beginners.