Accrual Definition – Generally an accounting term describing the method for recording revenues and expenses when they are incurred, regardless of when cash is exchanged. The term "accrual" refers to any individual entry recording revenue or expense in the absence of a cash transaction. Most businesses typically use one of two basic accounting methods in their bookkeeping systems: cash basis or accrual basis. Accrual accounting is by far the most used accounting method by larger companies since it gives a better overview of the company's actual financial situation. In the world of Forex, "Accrual" takes on a little different meaning and applies to the apportionment of premiums and discounts on forward exchange transactions that relate directly to deposit swap (Interest Arbitrage) deals, over the period of each deal. The term "range" may also be added to imply that interest accrues at the coupon on days when another rate from which the coupon is derived falls within a specified range. As such, there is no standard coupon rate that can be counted on for interest payments. It is an accrued interest when the interest is not received or paid yet.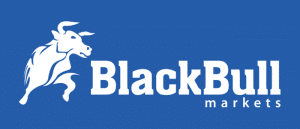 Forextraders' Broker of the Month
BlackBull Markets is a reliable and well-respected trading platform that provides its customers with high-quality access to a wide range of asset groups. The broker is headquartered in New Zealand which explains why it has flown under the radar for a few years but it is a great broker that is now building a global following. The BlackBull Markets site is intuitive and easy to use, making it an ideal choice for beginners.