Exponential Moving Average Definition. An Exponential Moving Average, or EMA, is a type of statistical moving average that is similar to a simple moving average, except that more weight is given to more recent prices or data. The EMA may also be referred to as an "exponentially weighted moving average". Moving averages are frequently used in forex technical analysis to emphasize the direction or potential for change of a currency trend. The mathematical calculations tend to smooth out price and volume fluctuations, or "noise", such that misinterpretations by a forex trader are reduced. An EMA reacts more quickly to recent price changes than does a simple moving average. The 12- and 26-day EMAs are the most popular short-term averages. They are critical components used to create indicators like the Moving Average Convergence-Divergence (MACD) and the Percentage Price Oscillator (PPO). They are also frequently used in combination with the Relative Strength Index (RSI) to confirm the timing of a detectable forex trend modification. Typically, upward momentum is confirmed when a short-term average crosses above a longer-term average. Downward momentum is confirmed when a short-term average crosses below a long-term average.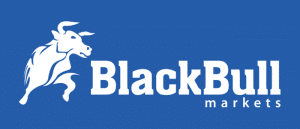 Forextraders' Broker of the Month
BlackBull Markets is a reliable and well-respected trading platform that provides its customers with high-quality access to a wide range of asset groups. The broker is headquartered in New Zealand which explains why it has flown under the radar for a few years but it is a great broker that is now building a global following. The BlackBull Markets site is intuitive and easy to use, making it an ideal choice for beginners.