At the Money Definition – A term used to describe a currency option that has a strike price at or near to the prevailing market price for the underlying currency. This term is occasionally abbreviated as only "ATM". Investors should have a good understanding of the factors that determine the value of a currency option before venturing into this trading modality. The primary drivers of the price of an option are current stock price, intrinsic value, time to expiration, and volatility. The movement of the price of the currency up or down has a direct, although not equal, effect on the price of the option. As the price of a currency rises, the more likely the price of a call option will rise and the price of a put option will fall. If the currency price goes down, then the reverse will most likely happen to the price of the calls and puts. The same relationship holds depending on the relative distance that a strike price is away from "At the Money". Option markets are not perfect in their pricing. Miss-pricing occurs often enough that forex traders search for these anomalies. Implied volatility is used to compare different options. Higher implied volatility equates to higher option prices. If there is a significant difference between the implied volatility of two similar options, then it is prudent to sell the overpriced option and buy the more fairly priced option to help tilt the odds more in your favor, thus giving you a trading edge.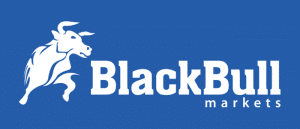 Forextraders' Broker of the Month
BlackBull Markets is a reliable and well-respected trading platform that provides its customers with high-quality access to a wide range of asset groups. The broker is headquartered in New Zealand which explains why it has flown under the radar for a few years but it is a great broker that is now building a global following. The BlackBull Markets site is intuitive and easy to use, making it an ideal choice for beginners.