Clearing Definition. Clearing is an integral part of the overall settlement process that creates the funds that are freely available for further trading. After a trade has been matched by a trading system, it needs to be cleared and settled so that the seller gets paid and the buyer gets ownership of the security or currency traded. Clearing is comprised of all steps of the post-trade processes apart from the final payment and change in ownership. It's closely associated with the control of counter-party risk. Clearing houses may act as central counter-parties, for example. Many of these operations are now computerized. International claims are settled by clearing unions, groups of central banks, and other major financial institutions.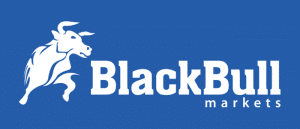 Forextraders' Broker of the Month
BlackBull Markets is a reliable and well-respected trading platform that provides its customers with high-quality access to a wide range of asset groups. The broker is headquartered in New Zealand which explains why it has flown under the radar for a few years but it is a great broker that is now building a global following. The BlackBull Markets site is intuitive and easy to use, making it an ideal choice for beginners.