Flat/Square Definition. Flat/Square is dealer jargon used to describe a position that has been completely closed or reversed. For example, if a forex trader bought $200,000, and then sold $200,000 of the same currency, they would thereby create a neutral or "flat" position. One is said to have a flat book in forex if they have no positions or if all long and short positions have been cancelled out. The term "flat" can also apply to trading bonds. In this case, the traded bond does not have accrued interest included in its price, a distinction typically held by bonds in default. Flat money is also a term used to describe a banknote printed by a government as legal tender which is not redeemable and which lacks economic value.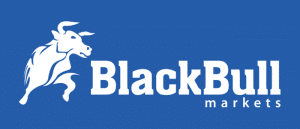 Forextraders' Broker of the Month
BlackBull Markets is a reliable and well-respected trading platform that provides its customers with high-quality access to a wide range of asset groups. The broker is headquartered in New Zealand which explains why it has flown under the radar for a few years but it is a great broker that is now building a global following. The BlackBull Markets site is intuitive and easy to use, making it an ideal choice for beginners.