Fundamental Analysis Definition. Fundamental Analysis is the analysis of economic, financial, political, and crisis related information with the objective of determining the reasons that will shape future movements in a financial market. For stocks, the information may include company, industry and market related data. For currencies, it is any information, news, data releases, central bank or government actions that may influence the forex market that must be assimilated to form an overall opinion at a point in time. This discipline is the opposite of Technical Analysis that seeks to profit from fluctuations in market prices by using technical charts, indicators and analysis to discern trends and patterns that suggest the direction of future price behavior. Both forms of analysis have their proponents and detractors, but each have a loyal following due to positive wealth accumulation strategies achieved with each approach. However, forex trading requires both disciplines to be consistently successful. Fundamental analysis is more comprehensive and qualitative in its interpretation, but it is necessary to understand the forces that might generate a trend in the forex market. Technical analysis is more analytical and quantitative, but also requires subjective judgment to be applied when interpreting price patterns or signals generated by various technical tools. Consistency is the goal for a successful forex trader. Forex markets are high risk, and indicators are not infallible, but they give a decided edge that should yield a consistent stream of net profits over the long run for a trader skilled in their usage.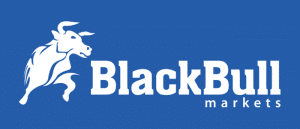 Forextraders' Broker of the Month
BlackBull Markets is a reliable and well-respected trading platform that provides its customers with high-quality access to a wide range of asset groups. The broker is headquartered in New Zealand which explains why it has flown under the radar for a few years but it is a great broker that is now building a global following. The BlackBull Markets site is intuitive and easy to use, making it an ideal choice for beginners.