Gross National Product Definition. Gross National Product, or GNP, is a measure of a country's economic performance and consists of the market value of all goods and services produced by the residents of a particular country. It includes the income of those residents earned by corporations owned overseas and from working abroad. It is also equivalent to Gross Domestic Product plus profits made by domestic firms overseas, as well as the share of reinvested earnings in domestic firms' foreign-based operations. GDP defines its scope according to location, while GNP defines its scope according to ownership. GNP is also referred to as Gross National Income, or GNI. In 1991, the United States switched from using GNP to using GDP as its primary measure of production.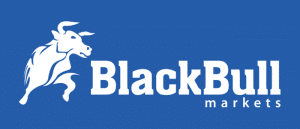 Forextraders' Broker of the Month
BlackBull Markets is a reliable and well-respected trading platform that provides its customers with high-quality access to a wide range of asset groups. The broker is headquartered in New Zealand which explains why it has flown under the radar for a few years but it is a great broker that is now building a global following. The BlackBull Markets site is intuitive and easy to use, making it an ideal choice for beginners.