Intervention Definition. Intervention is an action taken by a central bank designed to influence the value of its currency in the forex market by buying or selling large lots of its county's currency. Concerted intervention refers to action taken by a number of central banks in combination to effectively control exchange rates. National central banks play a significant role in the forex market. Central banks have substantial foreign exchange reserves that they can deploy in an attempt to stabilize the market. The mere expectation or suggestion of central bank intervention might be enough to stabilize a currency, but the aggressive practice of multiple interventions in a year is derogatorily referred to as a "dirty float" currency regime. Central banks do not always achieve their objectives. The total resources of the market on a combined basis can easily overwhelm any central bank. Attempts to save the European Exchange Rate Mechanism, or "ERM", failed in 1992/93, and in more recent times, central bank intervention failed to support the Thai Baht.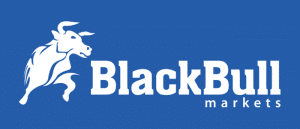 Forextraders' Broker of the Month
BlackBull Markets is a reliable and well-respected trading platform that provides its customers with high-quality access to a wide range of asset groups. The broker is headquartered in New Zealand which explains why it has flown under the radar for a few years but it is a great broker that is now building a global following. The BlackBull Markets site is intuitive and easy to use, making it an ideal choice for beginners.