Liquidation Level Definition. Liquidation Level is a specified level, usually expressed as a percentage, set by a forex broker when they open an account to limit the broker's risk of default by the forex trader. When this level is reached the trader's account will automatically begin liquidating outstanding trading positions, thereby reducing their risk as well as the broker's. The Liquidation Level is determined by the amount of initial and maintenance deposits that the forex trader puts in their account, giving them some control in the actual level amount. The level is required since forex traders frequently use leverage to increase their potential for return. However, leverage also increases risk, especially for the broker since they are the one advancing the marginal funds. Forex traders should be extra cautious when employing leverage and be mindful of their respective liquidation levels before entering leveraged positions. Traders should also be skeptical of brokers that overly promote leverage as an enhanced benefit of using their services. The potential for fraud is high with these types of brokers.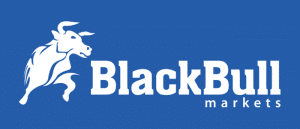 Forextraders' Broker of the Month
BlackBull Markets is a reliable and well-respected trading platform that provides its customers with high-quality access to a wide range of asset groups. The broker is headquartered in New Zealand which explains why it has flown under the radar for a few years but it is a great broker that is now building a global following. The BlackBull Markets site is intuitive and easy to use, making it an ideal choice for beginners.