Liquidity Management Definition. Liquidity Management is a "dual" term in that each word deserves explanation to understand the issues involved. In forex trading, Liquidity is the ability to sell a currency pair without causing an impact on the price or prevailing spreads in the market and with minimum loss in the process. The term Liquidity Management relates to the handling of forex orders in the backroom of the broker or dealer connected to the forex market. There is much debate surrounding the actual use of this term as technology is creating better solutions daily, but industry adoption has not been widespread. The general definition accepted by many is that Liquidity Management is the science of automatically managing market and resting order flow with minimum human interaction. Key applications include liquidity aggregation, complex event processing, and smart order routing. Since many brokers are aggregating trades in their backrooms and may or may not access the market for an individual trade, risk issues arise due to timing and order preference issues. If order executions take inordinate amounts of time to fulfill by your broker or spreads repeatedly widen for no reason, then it may be a prudent time to review and pursue alternatives. The potential for order manipulation exists in these circumstances.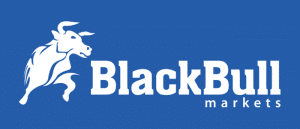 Forextraders' Broker of the Month
BlackBull Markets is a reliable and well-respected trading platform that provides its customers with high-quality access to a wide range of asset groups. The broker is headquartered in New Zealand which explains why it has flown under the radar for a few years but it is a great broker that is now building a global following. The BlackBull Markets site is intuitive and easy to use, making it an ideal choice for beginners.