Market Risk Definition. What is Market Risk? This term describes the risk that the value of an investment or trading portfolio will decrease due to the change in value of certain market risk factors. The four standard market risk factors are stock prices, interest rates, foreign exchange rates, and commodity prices. In each case, the risk is a measure of impact of a change in market price or of implied volatility in the futures market for the respective investment vehicle. Many attempts have been made to standardize market risk measurement, but all forms have the potential to mislead or give a false sense of security. Markets involve risk, and wild swings due to a number of factors are possible and difficult to quantify in formulaic terms. However, statistics and probability analysis have been used for this purpose. "Value at Risk", or "VaR" is one convention followed in this regard. For a given portfolio, probability and time horizon, VaR is defined as a threshold value such that the probability that the mark-to-market loss on the portfolio over the given time horizon exceeds this value, assuming normal markets and no trading in the portfolio, for the given probability level. Critics feel the method is misleading and that assumptions are imperfect representations of reality. VaR is primarily used in finance for risk management, risk measurement, financial control, financial reporting and computing regulatory capital requirements.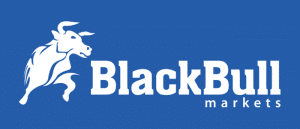 Forextraders' Broker of the Month
BlackBull Markets is a reliable and well-respected trading platform that provides its customers with high-quality access to a wide range of asset groups. The broker is headquartered in New Zealand which explains why it has flown under the radar for a few years but it is a great broker that is now building a global following. The BlackBull Markets site is intuitive and easy to use, making it an ideal choice for beginners.