Over-the-Counter Definition. What is Over-the-Counter? Also known as "OTC", this term is used to describe any transaction for a security, financial instrument, currency, or any other asset that is not handled over an organized exchange. Typically, exchanges involve trading floors or electronic trading platforms that post ongoing transaction volumes along with pricing information and monitor the ongoing trade action. OTC stocks tend to be traded on the OTC Bulletin Board or Pink Sheets, a subset of the NASDAQ. These issues entail more risk due to more lenient reporting requirements and less supervisory oversight by the SEC. The computer system that handles these transactions may also be referred to as the Over-the-Counter system. The foreign exchange, or forex, market is actually a global decentralized over-the-counter trading market. Financial centers around the world act as avenues for electronic exchanges of data between buyers and sellers and operate 24/7 except on weekends. Without centralized management, there is no process for measuring trade volumes, but reporting agencies collect real time trade data from participating buyers and sellers to track price movements in the market. Bonds do not trade on a formal exchange and are, therefore, also considered OTC securities. Investment banks making markets for specific issues handle the trading of most debt instruments. If an investor wishes to buy or sell a bond, he must contact the bank that makes the market in that bond and ask for bond bid/ask quotes.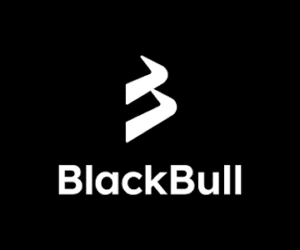 Forextraders' Broker of the Month
BlackBull Markets is a reliable and well-respected trading platform that provides its customers with high-quality access to a wide range of asset groups. The broker is headquartered in New Zealand which explains why it has flown under the radar for a few years but it is a great broker that is now building a global following. The BlackBull Markets site is intuitive and easy to use, making it an ideal choice for beginners.