Personal Income Definition. Personal Income is an economic statistic that measures an individual's total annual gross earnings from wages, business enterprises and various investments. The United States' Bureau of Economic Analysis formulates the statistic and defines it more specifically as income received by persons from all sources. It includes income received from participation in production as well as from government and business transfer payments. It is the sum of compensation of employees (received), supplements to wages and salaries, proprietors' income with inventory valuation adjustment and capital consumption adjustment, rental income of persons with capital consumption adjustment, personal income receipts on assets, and personal current transfer receipts, less contributions for government social insurance. Use of the Personal Income extends to calculating per capita income as well." Personal income is important in forecasting growth in consumer driven economies. In developed countries of the world, personal income can account for 60-70% of GDP.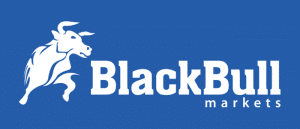 Forextraders' Broker of the Month
BlackBull Markets is a reliable and well-respected trading platform that provides its customers with high-quality access to a wide range of asset groups. The broker is headquartered in New Zealand which explains why it has flown under the radar for a few years but it is a great broker that is now building a global following. The BlackBull Markets site is intuitive and easy to use, making it an ideal choice for beginners.