Position Definition. Position can mean a singular holding or investment in a currency or refer to the netted total holdings of a given currency. The term is deliberately "currency" specific as can be true for a Net Position, which is the difference in a point in time of the total amount of long currency positions and short currency positions that have yet to be offset by opposite transactions. It can also refer to the dollar difference for the combined market values of all long and short positions. Brokers often use this value when they calculate their risk exposure or the net trading exposure for a forex trader on a market basis. However, brokers may vary how they apply these definitions based on analytical requirements that originate from either the trading or accounting department.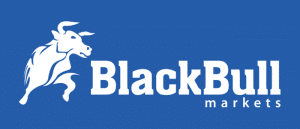 Forextraders' Broker of the Month
BlackBull Markets is a reliable and well-respected trading platform that provides its customers with high-quality access to a wide range of asset groups. The broker is headquartered in New Zealand which explains why it has flown under the radar for a few years but it is a great broker that is now building a global following. The BlackBull Markets site is intuitive and easy to use, making it an ideal choice for beginners.