Price Transparency Definition. Price Transparency describes involves a process that assures that all market participants are afforded equal access to prices quoted for the respective security, commodity or currency. This process may mean the buyer and seller know the price and no intermediary is involved in the transaction. The term can also relate to the availability of pricing information to the public. High price transparency would allow the public to see the broad range of bid and ask prices for each security or financial instrument. Low price transparency would limit public access to some or all of these details. Since forex currencies are not traded on an exchange, this kind of transparency is not possible. However, reporting services can generally show the transaction values for interbank trades in the market. Typically, a forex broker must set their own quotes depending on their arrangement with their intermediary. If spreads are the same for one contract lot for all clients, then the prices can be said to be transparent.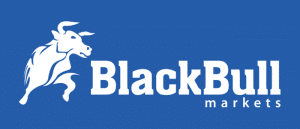 Forextraders' Broker of the Month
BlackBull Markets is a reliable and well-respected trading platform that provides its customers with high-quality access to a wide range of asset groups. The broker is headquartered in New Zealand which explains why it has flown under the radar for a few years but it is a great broker that is now building a global following. The BlackBull Markets site is intuitive and easy to use, making it an ideal choice for beginners.