Risk Definition. Risk is a broad term used to describe the effect of uncertainty on objectives, whether good or bad. In financial markets, it is the potential for suffering a financial loss, whether from business operations or investment. Investing is all about managing risk, and all investment vehicles have different risk profiles, ranging from low for items like government treasury bills to high like options and futures contracts. Trading in the forex market is classified as a high-risk activity since specialized training and considerable experience on free demo account systems are prerequisites to being consistent in the marketplace. Currency risk is the probability of loss in value associated with an asset denominated in a foreign currency. The ability to convert this asset to your home currency may also be impacted by liquidity risk, which is related to how easily or not an item can be traded in a market. Currency risk may also be impacted by country risk associated with the other country's economy, financial markets, or political authorities. In order to mitigate risk, all potential elements must be evaluated and an appropriate hedging strategy developed to protect against downside risk from future price movements.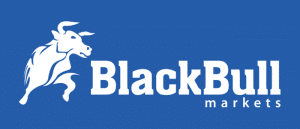 Forextraders' Broker of the Month
BlackBull Markets is a reliable and well-respected trading platform that provides its customers with high-quality access to a wide range of asset groups. The broker is headquartered in New Zealand which explains why it has flown under the radar for a few years but it is a great broker that is now building a global following. The BlackBull Markets site is intuitive and easy to use, making it an ideal choice for beginners.