Stop Loss Order Definition. A Stop Loss Order, or also known as a "stop order" or "stop-market order", is an instruction given to your broker to automatically liquidate your open position for a currency when a specific price is reached. The Stop Loss order is typically placed below the purchase price for the currency at a level where the forex trader feels comfortable that the potential loss from an adverse move in the currency's price will be minimized. For example, if an investor is long in the Euro at $1.3050, then they might wish to put in a stop loss order for $1.2990, which would limit losses should the Euro depreciate below $1.2990. Stop Loss Orders have generally been thought of as a way to prevent losses, thus the reason for its name. However, this tool can also be used to lock in profits, in which case it is sometimes referred to as a "trailing stop". In this case, the Stop Loss Order is set at a percentage level below the current market price, sometime after the price has appreciated from the price at which you bought it.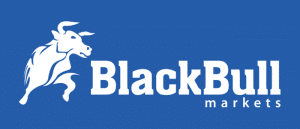 Forextraders' Broker of the Month
BlackBull Markets is a reliable and well-respected trading platform that provides its customers with high-quality access to a wide range of asset groups. The broker is headquartered in New Zealand which explains why it has flown under the radar for a few years but it is a great broker that is now building a global following. The BlackBull Markets site is intuitive and easy to use, making it an ideal choice for beginners.