SWIFT Definition. SWIFT is the Society for Worldwide Interbank Financial Telecommunication. It operates a global financial messaging network that exchanges messages between banks and other financial institutions. SWIFT also markets software and establishes standards for communications between its members. Various identifiers used are commonly referred to as "SWIFT codes". SWIFT does not participate in the actual funds transfer, rather, it sends payment orders, which must be settled via correspondent relationship accounts that institutions maintain with each other. SWIFT is a cooperative society under Belgian law and was founded in Brussels in 1973. Its member financial institutions own the organization. SWIFT has offices around the world and is headquartered in La Hulpe, Belgium, near Brussels. The majority of international interbank messages flow over the highly secure SWIFT network. As of November 2008, SWIFT linked 8,740 financial institutions in 209 countries.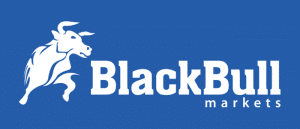 Forextraders' Broker of the Month
BlackBull Markets is a reliable and well-respected trading platform that provides its customers with high-quality access to a wide range of asset groups. The broker is headquartered in New Zealand which explains why it has flown under the radar for a few years but it is a great broker that is now building a global following. The BlackBull Markets site is intuitive and easy to use, making it an ideal choice for beginners.