Technical Analysis Definition. What is Technical Analysis? Technical Analysis is a discipline that studies charts of past price behavior for a security, commodity or currency in order to forecast future price performance. It is one of the most significant tools available for projecting predictable price direction in the financial markets. This form of analysis has its roots in Europe and Japan when commodity traders noticed patterns in commodity price action. It became accepted that price was the ultimate result of all market forces. The seasonality of crops suggested that the repetition of previous trends could provide clues of current and future behavior. Lastly, the notion of momentum also evolved that implied that trends would last for a period of time before buying and selling forces were able to balance out and reshape the price level. Since these early beginnings, there has been a dramatic refinement of the process with complex software programs processing enormous amount of price and volume data and providing tradable insights into price behavior. Proponents point to consistent returns and profitable gains with technical analysis, but critics, primarily academics, claim that the Random Walk Theory refutes the process and that insights gained are more a self-fulfilling prophecy than anything else. However, studies conducted with super computers fully contradict the random walk theory. Markets do tend to move in waves, as all forces do in nature, and these wave patterns or gyrations are consistent enough in their formation to lend themselves to predicative modeling. Technical analysis has been proven over and over again in our financial markets and has had a powerful impact on the traders' decision-making process.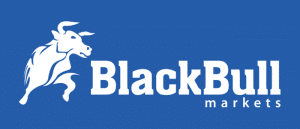 Forextraders' Broker of the Month
BlackBull Markets is a reliable and well-respected trading platform that provides its customers with high-quality access to a wide range of asset groups. The broker is headquartered in New Zealand which explains why it has flown under the radar for a few years but it is a great broker that is now building a global following. The BlackBull Markets site is intuitive and easy to use, making it an ideal choice for beginners.