Bretton Woods Agreement Definition – The Bretton Woods Agreement, signed in 1944, outlined rules and regulations for an international monetary system. It used the price of gold to fix exchange rates for major currencies. The agreement was drawn up after World War II by the U.S. and Great Britain and established a fixed exchange rate linked to the U.S. dollar, with other countries pegging their currency to the dollar. It created the International Monetary Fund (IMF), as well as the International Bank for Reconstruction and Development (IBRD), a precursor for the modern World Bank. By the 1970s the fixed exchange rate collapsed. The Bretton Woods system ended on August 15, 1971, when President Richard Nixon ended trading of gold at the fixed price of $35/ounce. At that point, for the first time in history, formal links between the major world currencies and real commodities were severed. It was replaced in 1971 by a floating exchange rate system that remains in place today. The agreement was so named because it was signed in Bretton Woods, New Hampshire.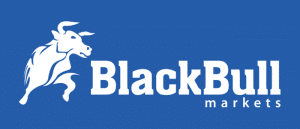 Forextraders' Broker of the Month
BlackBull Markets is a reliable and well-respected trading platform that provides its customers with high-quality access to a wide range of asset groups. The broker is headquartered in New Zealand which explains why it has flown under the radar for a few years but it is a great broker that is now building a global following. The BlackBull Markets site is intuitive and easy to use, making it an ideal choice for beginners.