G8 Definition. The G8, or Group of Eight, is a forum of developed countries assembled by France in 1974 for the governments of eight nations of the northern hemisphere to discuss significant matters of state and the global economy. These countries are the world's eight largest industrial market economies and are the United States, Germany, Japan, France, the United Kingdom, Canada, Italy, and Russia. Previously known as the G7 and sometimes expanded to G10 or G20. This group is a subset of the larger Organization for Economic Cooperation and Development, or "OECD", which is comprised of 32 countries. The leaders of these countries meet annually to discuss political and economic issues of mutual concern, while G8 finance ministers, deputies, and other officials meet more frequently during the year to discuss economic policy and provide support, analysis and comments for the G8 leaders' meetings. Combined together, the eight countries of the G8 represent about 14% of the world's population, but they comprise 60% of the Gross World Product, as measured by gross domestic product. Since the meetings are very high profile, they draw a fair amount of criticism. The eight countries no longer represent the eight leading economies. China now has the third largest economy and Brazil and Spain have overtaken Canada. Demonstrations necessitate large expenditures for security, another source of critical remarks. The price tag for the recent summit meeting in Toronto was $1.1 billion, 90% of that figure devoted to security measures.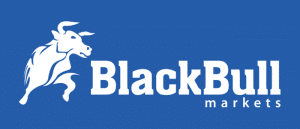 Forextraders' Broker of the Month
BlackBull Markets is a reliable and well-respected trading platform that provides its customers with high-quality access to a wide range of asset groups. The broker is headquartered in New Zealand which explains why it has flown under the radar for a few years but it is a great broker that is now building a global following. The BlackBull Markets site is intuitive and easy to use, making it an ideal choice for beginners.