J-Curve Theory Definition. A J-Curve is a term used in several different fields to refer to a variety of unrelated J-shaped diagrams where a curve initially falls, but then rises to higher than the starting point. When speaking of currencies and a country's trade balance, the J-Curve Theory states that a country's trade deficit will worsen initially after the depreciation of its currency because higher prices on foreign imports will be greater than the reduced volume of imports. However, over time the effects of the forex change on the price of exports will lead to increased demand from abroad, and eventually the net difference between imports and exports, the country's balance of payments, will improve. The term can also apply to new equity funds that experience high startup costs initially with related low returns. However, as time passes, the returns improve and reflect the J-pattern when charted.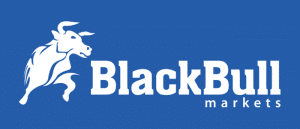 Forextraders' Broker of the Month
BlackBull Markets is a reliable and well-respected trading platform that provides its customers with high-quality access to a wide range of asset groups. The broker is headquartered in New Zealand which explains why it has flown under the radar for a few years but it is a great broker that is now building a global following. The BlackBull Markets site is intuitive and easy to use, making it an ideal choice for beginners.