Online market trading – articles to inform and guide your approach
When it comes to online market trading, there's a whole range of choice on offer. From the flexibility offered by options trading to the hour-by-hour excitement of day trading, there's a mode of trading and asset class suitable for every individual. If you are asking yourself what to trade on today, then look no further.
One option is futures trading, which sees traders agree in a contract to buy or sell an item at a particular price point. All-to-all trading, meanwhile, is an innovative new form of trading that allows liquidity to be injected from many parties – not just banks.
Those who are interested in the commodities market can track the fortunes of one of the most popular assets of the last century – gold. At the other end of the value spectrum lies penny stock trading, which sees traders exchange so-called 'micro-cap' stocks that have a low value per share.
Options trading is similar to futures contract trading, but gives the trader the right to sell at a certain price – but not the obligation. Day trading, meanwhile, is the practice of liquidating financial instruments on the same day as they were purchased in an attempt to make profits from relatively short-term price changes. Finally, swing trading is another popular choice along similar lines to day trading, though it is more medium-term in nature and assets are often held for a period of many days or even longer.
Overall, there's plenty to choose from when it comes to online market trading. The job for a trader is to find the asset class that makes the most sense for their skills, time and needs, and to start practising their trading.
For further insight and guidance, navigate to our trading type articles below.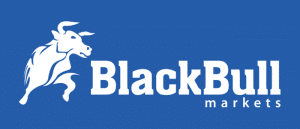 Forextraders' Broker of the Month
BlackBull Markets is a reliable and well-respected trading platform that provides its customers with high-quality access to a wide range of asset groups. The broker is headquartered in New Zealand which explains why it has flown under the radar for a few years but it is a great broker that is now building a global following. The BlackBull Markets site is intuitive and easy to use, making it an ideal choice for beginners.