No Toplists found.
The International Financial Services Commission or IFSC is the agency authorized by the government of Belize to regulate financial activities in that Central American country.
The IFSC has responsibility for the oversight of all participants in its financial markets and exchanges, in addition to making and enforcing financial regulations.
Numerous online forex brokers have obtained their international licenses from the IFSC after legally registering themselves in Belize's offshore jurisdiction.
Background
In 1992, the Trusts Act was passed in Belize that allowed both onshore and offshore trusts, while the Offshore Banking Act of 1996 allowed banks to operate under either Class A or Class B licenses, with the B license requiring less capital but having less permitted activities.
In 1999, seven offshore industry acts were enacted, including the International Financial Services Commission Act, the International Insurance Act, the Protected Cell Companies Act,    the Mutual Funds Act, the Limited Liability Partnerships Act, the Retired Persons (Incentives) Act and the International Business Companies (Amendment) Act. These collectively strengthened Belize's status as an offshore financial center.
Belize officially established the IFSC in 1999 with the goal of licensing financial companies, in addition to supervising and controlling regulated companies so that all international financial services requirements could apply to their actions.
The IFSC is under the control of the Ministry of Belize Securities. It also operates under the International Financial Services Commission Act that was enacted in 1990 and opened the door to Belize becoming an important offshore business center.
Many online forex brokers have used a Belizean IBC as their corporate vehicle since they are suitable for making international financial transactions and permit a wide variety of commercial activities.
Location and Jurisdiction
The IFSC operates out of its main offices situated in Belmopan, Belize, in Central America, and the IFSC's official website is located at: https://www.ifsc.gov.bz/.
Responsibilities
The IFSC's mandate specifically includes taking responsibility for the following goals:
To promote and develop Belize as an international financial services center.
To protect and enhance Belize's reputation as an offshore financial center.
To provide suitable supervision and regulation of Belize's international financial services sector.
To formulate policies, provide advice and assist Belize's government on the regulation of international financial services.
To collect, store and share timely and reliable information to interested people or groups regarding alterations and new developments in such financial services.
To supervise and control financial entities, including Licensed Investment Services Companies, investment consultants, Collective Investment Schemes, and mutual fund management companies.
To provide operation licenses to investment and brokerage firms, as well as to investment consultants and brokers.
To levy administrative sanctions, penalties and disciplinary action on brokers, investment consultants, brokerage firms, or any other entity or person that comes under the provisions of Belize's relevant financial acts.
Below is a list of brokers that are IFSC regulated

Broker
Features
Regulator
Platforms
Next Step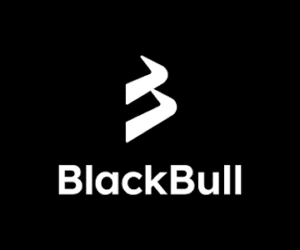 Forextraders' Broker of the Month
BlackBull Markets is a reliable and well-respected trading platform that provides its customers with high-quality access to a wide range of asset groups. The broker is headquartered in New Zealand which explains why it has flown under the radar for a few years but it is a great broker that is now building a global following. The BlackBull Markets site is intuitive and easy to use, making it an ideal choice for beginners.