EURUSD continues to throw up negative indicators. Selling pressure over the last week has broken the support line of the holding pattern which started forming back in August.
The currency pair is gaining a lot of attention. The question is whether this represents the start of a long-term move in line with the pattern seen in the Monthly chart. If that is the case then target prices could even include parity.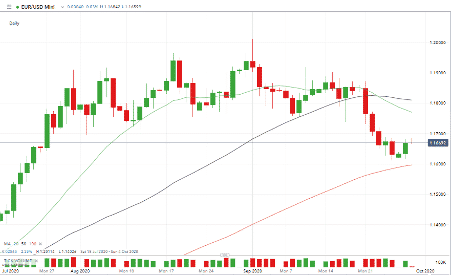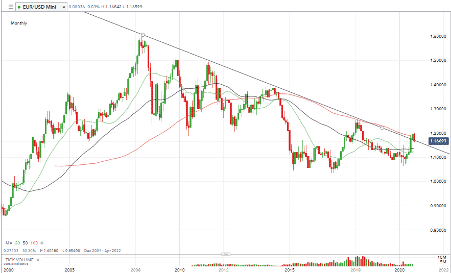 Our analysis is based on a comprehensive summary of market data. We use a range of metrics with weighting given to simple and exponential moving averages and key technical indicators.