Hi there traders this is Steve Miley, the market chartist on behalf of forextraders.com and in this article and video we're going to take a look at the EURUSD; the Euro against the US dollar spot FX rate on a short term outlook.
Well a more negative tone in here – the market selling off and pushing down through this trend line last week and also, critically, through this 1.1100 and pivotal point. That's seen the market shift to a more negative theme and we now see downside risks down through 1.1071 and 1.1063. Potentially closer to this 1.1021 level.
On the upside really the market is going to clear back above 1.1123 to signal a more positive tone.
So the outlook at the moment, we're seeing the US dollar abroad strength and aiming the Euro lower against the US dollar and certainly a negative theme, targeting support levels. Only through 1.1123 signals a more positive risk for today.
This has been Steve Miley for forextraders.com and I wish you a great trading day.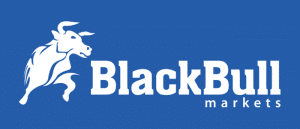 Forextraders' Broker of the Month
BlackBull Markets is a reliable and well-respected trading platform that provides its customers with high-quality access to a wide range of asset groups. The broker is headquartered in New Zealand which explains why it has flown under the radar for a few years but it is a great broker that is now building a global following. The BlackBull Markets site is intuitive and easy to use, making it an ideal choice for beginners.