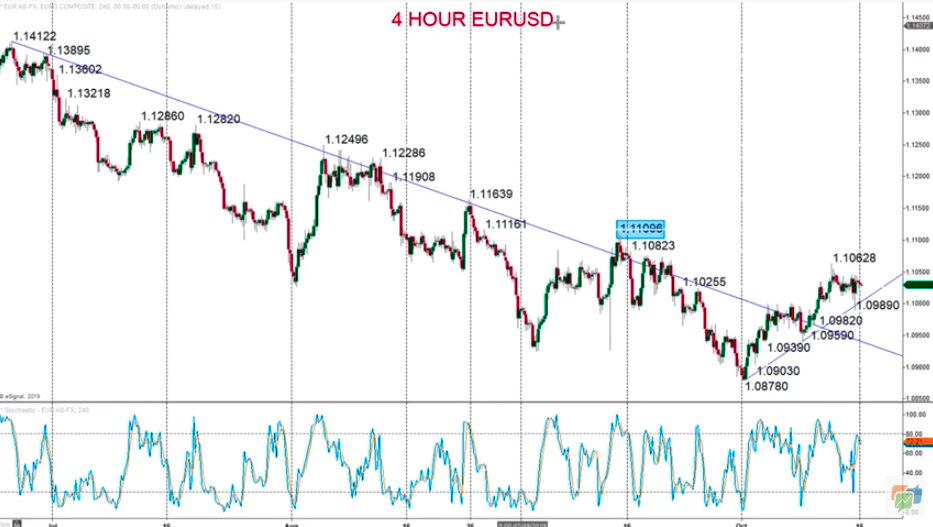 Hi there traders, this is Steve Miley for forextraders.com and we're here looking at the Euro against the US dollar. EURUSD spot FX rate on a short term, day trade outlook.
Well the recovery – a dip and a rebound yesterday – we dipped just below a little support we had in here at 1.1000.
Also, we had the up trend line in here, the market just piercing that up trend-line and rebounding from just below the up trend-line from just below this 1.10 support, but above 1.0982 coming back from 1.089 yesterday for a consolidation phase and still a positive consolidation of this whole October recovery effort that's seen us push up through the down trend-line in here and also through 1.1025/26 resistances here.
So up-side threats very much intact. We're looking for a push back higher towards this 1.1062/63 peak and then maybe up towards 1.1082 with this 1.1109 / 1.1110 level critical on the upside for a more bullish tone going into the second half of October.
So a positive short-term theme and risks for a more positive, bullish intermediate term theme should we get above 1.1110.
On the down side, it's going to take a push back through 1.0989 here to signal a more negative tone for today.
This has been Steve Miley for forextraders.com.
Please do follow us on our YouTube channel and have a great trading day.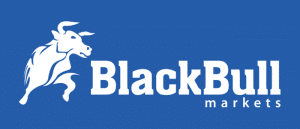 Forextraders' Broker of the Month
BlackBull Markets is a reliable and well-respected trading platform that provides its customers with high-quality access to a wide range of asset groups. The broker is headquartered in New Zealand which explains why it has flown under the radar for a few years but it is a great broker that is now building a global following. The BlackBull Markets site is intuitive and easy to use, making it an ideal choice for beginners.