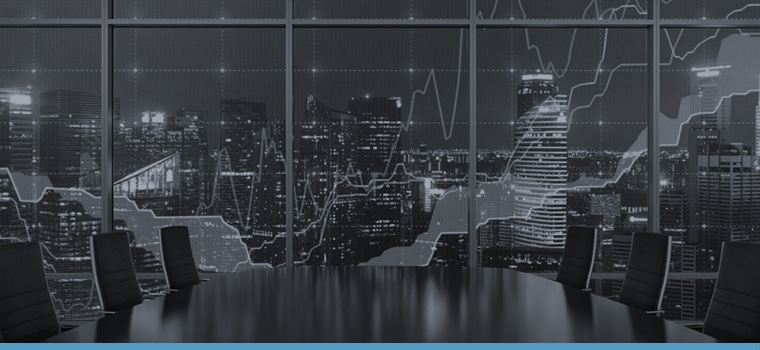 ---
NOTE: The next technical analysis will be 4th of September!
Both the GB Pound and the Euro have signalled negative outlooks versus the US Dollar over the past week, through mid-August.
GBPUSD continues to move to the lower end of the post-Brexit range, through modest range supports, to leave risks for a challenge to the secular low at 1.2791.
For EURUSD, the sentiment is more just for a negative consolidation bias within a range environment.
GBPUSD – Downside Risks
A Friday spike higher above modest resistance at 1.3003, but the to rapidly fail back from just above here (from 1.3035) after the setback Thursday below support at 1.2954 and the Wednesday Gravestone Doji type candlestick (bearish) to leave a bear bias for Monday.
On an intermediate-term outlook, we see a range theme into August, but with skewed bearish risks.
For Monday:
We see a downside bias for 1.2905/00; break here aims for 1.2850 and maybe the cycle and secular low at 1.2791.
But above 1.2980 opens risk up to 1.3035, maybe 1.3094/97.
Short/ Intermediate-term Range Parameters: We see a range defined by 1.2791 and 1.3534.
Range Breakout Challenge
Upside: Above 1.3534 aims higher for 1.3637 and 1.3899.
Downside: Below 1.2791 sees risk lower for 1.2565, 1.2000 and 1.1880.
Daily GBPUSD Chart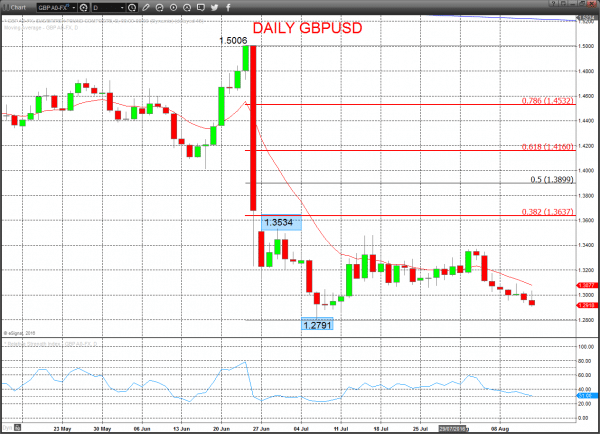 EURUSD – Negative Bias
A spike higher above 1.1190 and 1.1205 minor resistance, but the a failure Friday ahead of the 1.1234 August peak to leave a negative consolidation tone into Monday.
Moreover, the late July push above 1.1189 neutralised the aggressive plunge lower on Friday 24th June (after the UK Referendum result), for an intermediate-term neutral range theme.
For Monday: We see a neutral tone between 1.1221/34 and 1.1129/09 (with a negative bias)
Break above 1.1221/34 aims for 1.1270, maybe 1.1318, which we would look to try to cap.
Break below 1.1129/09 aims for 1.1068/44, which we would look to try to hold.
Short/ Intermediate-term Range Parameters: We see the range defined by 1.1426 and 1.0950.
Range Breakout Challenge
Upside: Above 1.1426 aims higher for 1.1616 and 1.1714.
Downside: Below 1.0950 sees risk lower for 1.0910, 1.0823/21, 1.0777/08 and maybe 1.0520.
Daily EURUSD Chart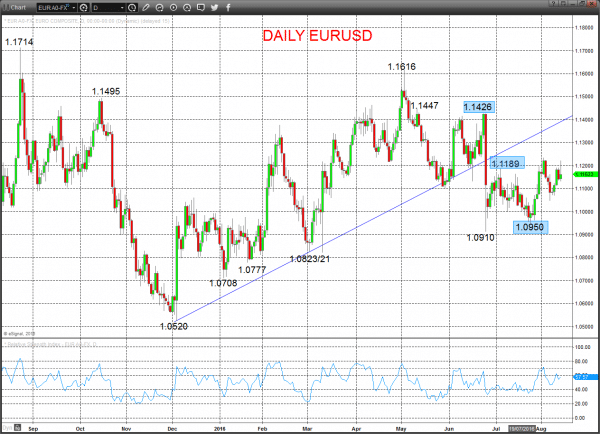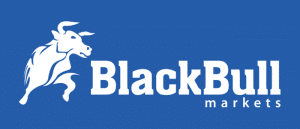 Forextraders' Broker of the Month
BlackBull Markets is a reliable and well-respected trading platform that provides its customers with high-quality access to a wide range of asset groups. The broker is headquartered in New Zealand which explains why it has flown under the radar for a few years but it is a great broker that is now building a global following. The BlackBull Markets site is intuitive and easy to use, making it an ideal choice for beginners.