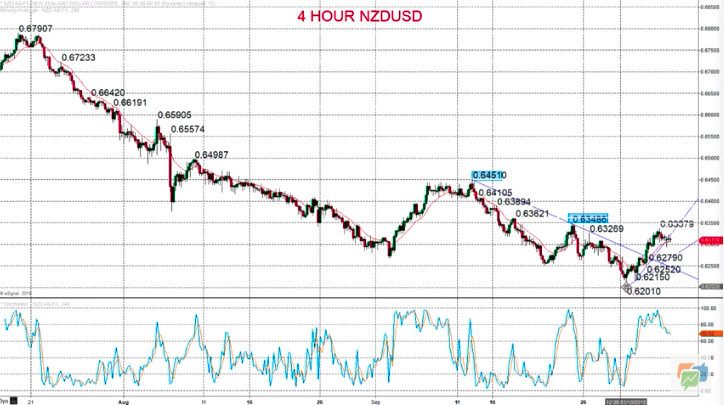 Hi there traders, this is Steve Miley forextraders.com and now we're going to take a look at the New Zealand dollar against the US dollar spot FX rate.
Well on the short term out look in here, day trade view, the market very much positive in here. This strong New Zealand dollar, US dollar rebound in here over the early part of October last week and that has really been driven by a "risk-off" theme.
But the risk-off theme usually seeing the NZD lower, but in this case the Risk-Off theme being driven by US economic data – US economy weakness. The ISM non-manufacturing and more importantly manufacturing data last week was very negative out of the US showing potential for a slow down, for a rapid slow down in the US economy and that has seen the US dollar weaken.
So this being driven high in here, primarily by US dollar weakness as opposed to NZD strength, and then the NZD benefiting. What we see in that scenario with now the US economy now being pulled in by the global economic trade war in here. So we've got a contagion effect into the US and that means then investors in the longer term are going to be looking to have more of a diverse portfolio rather than being US based portfolio.
So then we see US dollar weakening and then other currencies benefiting against the US dollar.
So we're seeing NZDUSD higher up. And on a technical basis, up through this trend line, more recently up through this 0.6327 resistance, up to 0.6337/38 and we're looking for a potential up through 0.6338 to challenge this key 0.6349 peak.
Through there would see an intermediate term base neutralising the intermediate term bear theme and it would only be all the way up through here at 0.6451 we would actually see the intermediate term theme turn to more bullish.
But certainly risks in the short term going into the beginning of this week for a challenge up to 0.6349 and for an intermediate term shift from bearish to neutral with short term pressures very much bullish right now.
Only down through 0.6279 would shift the outlook on a day trade basis to more negative.
This has been Steve Miley for forextraders.com.
Don't forget to follow us on our YouTube channel and I'll be back with you soon.
Have a great trading day.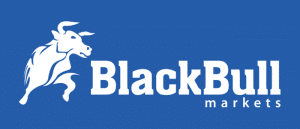 Forextraders' Broker of the Month
BlackBull Markets is a reliable and well-respected trading platform that provides its customers with high-quality access to a wide range of asset groups. The broker is headquartered in New Zealand which explains why it has flown under the radar for a few years but it is a great broker that is now building a global following. The BlackBull Markets site is intuitive and easy to use, making it an ideal choice for beginners.