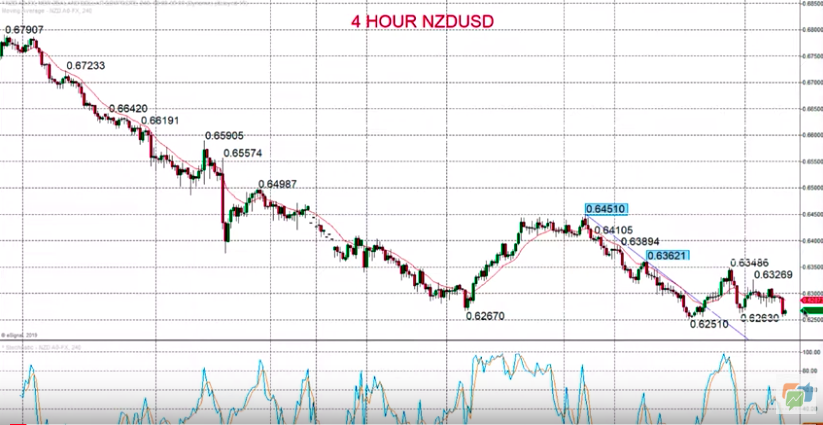 Hi there traders, this is Steve Miley for forextraders.com and we're now here looking at the New Zealand dollar against the US dollar spot FX rate.
Well a more negative tone – a negative consolidation through this week and this week already you can see in here a little sell off, setting off for a more negative tone already, despite the rebound that we saw in here through the mid to latter part of September.
A setback and a negative consolidation theme last week. Whilst capped below 0.6362 we see bearish pressures on an intermediate term and short term basis and we're looking for down-side risks going into the day, back down through this 0.6263 for the low at 0.6261 and maybe even a move deeper than that down into the low 0.62's.
Only above 0.6327 up here signals a more positive tone for today.
This has been Steve Miley for forextraders.com.
I wish you a great trading day and don't forget to like and follow us on YouTube.

Forextraders' Broker of the Month
ForexTB is generally considered a reliable and reputable firm. It offers a variety of desirable features and attracts traders from all over Europe. The brokerage is fully regulated and licensed by the Cyprus Securities and Exchange Commission (CySEC) and is fully compliant with the European Securities and Markets Authority (ESMA). Customer reviews are usually positive, and independent industry websites that have reviewed ForexTB have concluded that the broker is safe...