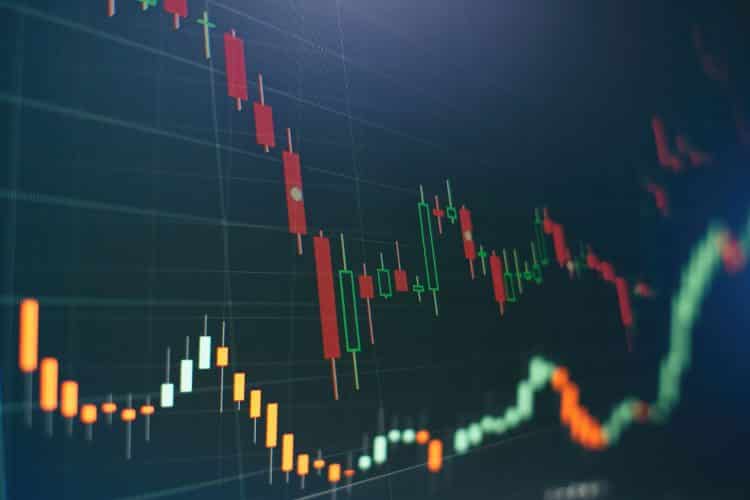 Price volatility has been draining out of the forex markets since the middle of last week. Wall Street equity indices have posted a three-week losing streak and whilst they haven't rebounded do appear to have found some support at current levels.
The start of the week, therefore, appears to favour range-bound traders … unless you're looking at Bitcoin.
The crypto is forming an ascending triangle pattern on the Weekly and Hourly charts. The resistance level of $10,000 which came into play in Oct 2019 and Feb and May 2020 now switching to offer support.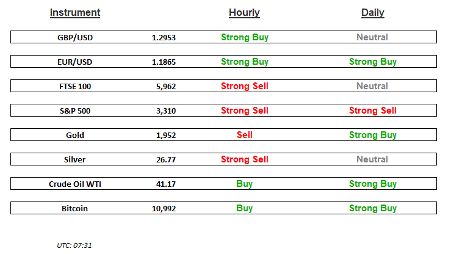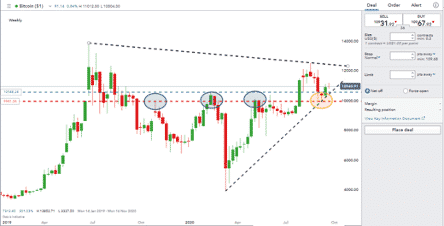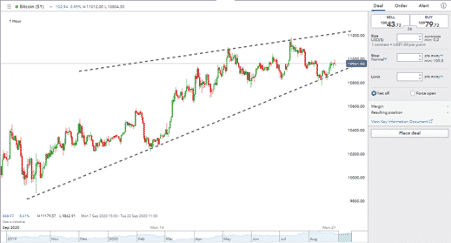 Our analysis is based on a comprehensive summary of market data. We use a range of metrics with weighting given to simple and exponential moving averages and key technical indicators.