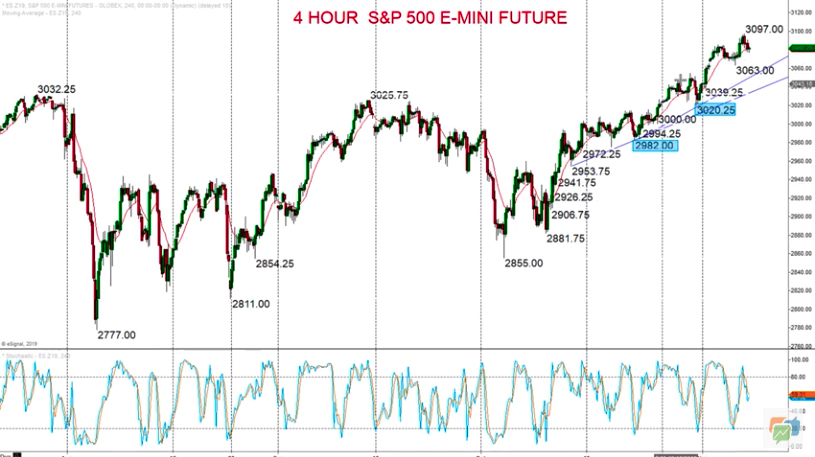 Hi traders this is Steve Miley for forextraders.com and here we're looking at the S&P 500 E-MINI FUTURE on our Friday look at the equity markets.
So we've seen a strong rally in here really from the middle of October, this push higher. The Market a little bit hesitant going in to the very end of the month, but early November has seen an acceleration higher and another acceleration higher. Remember we're here hitting all time highs in here, just below 3100 – up to 3097 over the last 24 hours.
The market has retreated very slightly in here. But basically positive news, positive rhetoric around the global trade war in here – the US/China trade talk. Positive outcomes from that, or positive rhetoric saying that they're going to roll back tarries in here if and when the phase one trade deal is signed.
We're looking for that to be signed potentially November, possibly now December. But that's all sending equity markets higher, stock markets higher in here. And we did have a little bit of over night news that things maybe [are] not looking as positive as we'd expected!
So we're getting mixed reports in here! But never the less, equity markets still charging higher. We have had a little be of a dip overnight, but another new all time high for the S&P 500 and we're looking for a test back up to there going into the end of the week up to 3097 for a more bullish tone up through 3100 and above there to higher targets going into the end of the week, going into today.
Only really down through 3063 down here would signal a more negative shift and we're looking for, certainly, for that support to hold going into today, but the upside bias very much intact for today.
This has been Steve Miley, market charter on behalf of forextraders.com.
Follow us on our Youtube channel and I'll be back with you soon and until then have a great trading day.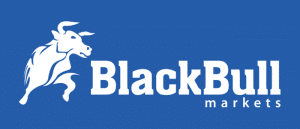 Forextraders' Broker of the Month
BlackBull Markets is a reliable and well-respected trading platform that provides its customers with high-quality access to a wide range of asset groups. The broker is headquartered in New Zealand which explains why it has flown under the radar for a few years but it is a great broker that is now building a global following. The BlackBull Markets site is intuitive and easy to use, making it an ideal choice for beginners.