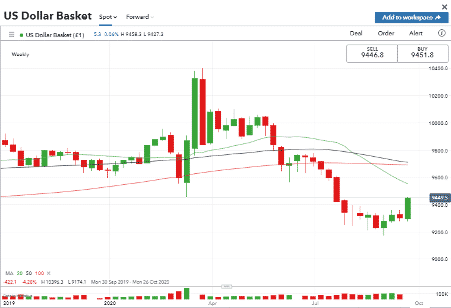 Technical indicators continue to point to a move away from risk. The sell-off on the back of coronavirus fears might not be as extreme as earlier in the year but does look to have some momentum.
It's all about the dollar and the US Dollar Basket has some room to the upside before it meets Weekly resistance levels in the form of the 20 SMA.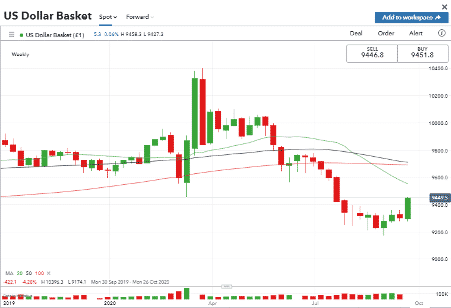 The Monthly chart showing the renewed appetite for the greenback coinciding with a bounce off the Monthly 100 SMA.