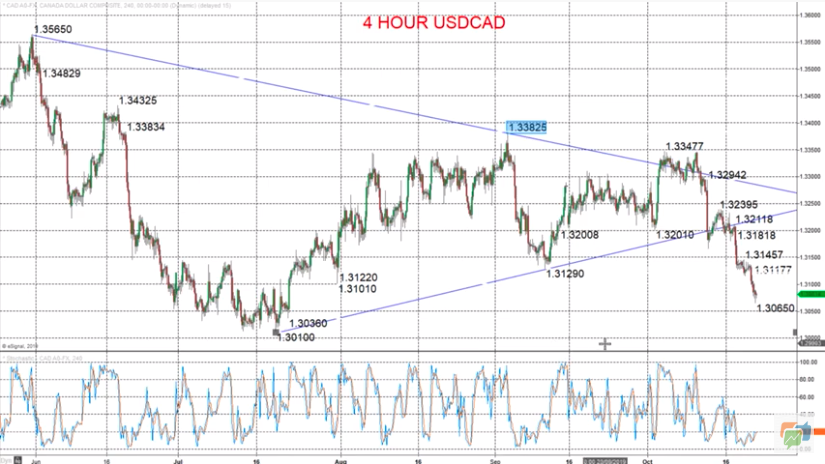 Hi there traders this is Steve Miley for forextraders.com and we're now looking at the short term view for the US dollar against the Canadian dollar in here.
Well the plunge lower that we're seeing from mid October reinforced by another acceleration to the down side over the past 24 hours, now having wiped out supports down here at 1.3101 having broken down through 1.3129 and /22 more recently. That leaves negative pressures very much intact.
The market really now looking to push through the current low here at 1.3065 to maybe target 1.3036 and then this critical swing support in here from July, down at 1.3010; psychological 1.3000 level in here.
So down-side pressures very much intact for USDCAD. It's going to take a push back above 1.3117/3118 up here to try to ease those downside negative pressures.
This has been Steve Miley for forextraders.com.
Do 't forget to follow our YouTube channel and I'll be back with you soon.