Hi there, this is Steve Miley for forextraders.com and here we're looking at USDCAD; the US dollar / Canadian dollar spot FX rate on a day trade, short term trading outlook.
Well, a surge higher yesterday in here for USDCAD. Two central banks in play yesterday: The Bank of Canada and the Federal Reserve. The reaction in here, the surge higher being driven up by the Bank of Canada in here. So Canadian dollar weakness in here. Anticipation of, potentially, a more dovish tone from the Bank of Canada in here sending the USDCAD higher – weakening Canadian dollar.
..and despite the setback we saw in here with a little bit of US dollar weakness coming through, we do see up-side risk, we do see up-side pressures in the very short term to retest the recent peak here at 1.3208, just shy of this 1.3212 level and then potentially up through there towards 1.3240 today.
On the downside the markets have to go back down through 1.30/ 1.31 to open up then a correction respect lower down closer to the breakout level, down here at 1.310100.
So an upsurge bias from this surge higher post this BOC (Bank of Canada) for USDCAD yesterday leaving the threat into today and for the balance of this week actually to the upside for USDCAD.
This has been Steve Miley for forextraders.com.
Don't forget to follow us on our YouTube channel and we'll be back with you soon.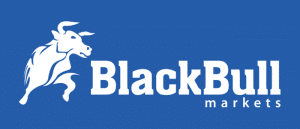 Forextraders' Broker of the Month
BlackBull Markets is a reliable and well-respected trading platform that provides its customers with high-quality access to a wide range of asset groups. The broker is headquartered in New Zealand which explains why it has flown under the radar for a few years but it is a great broker that is now building a global following. The BlackBull Markets site is intuitive and easy to use, making it an ideal choice for beginners.