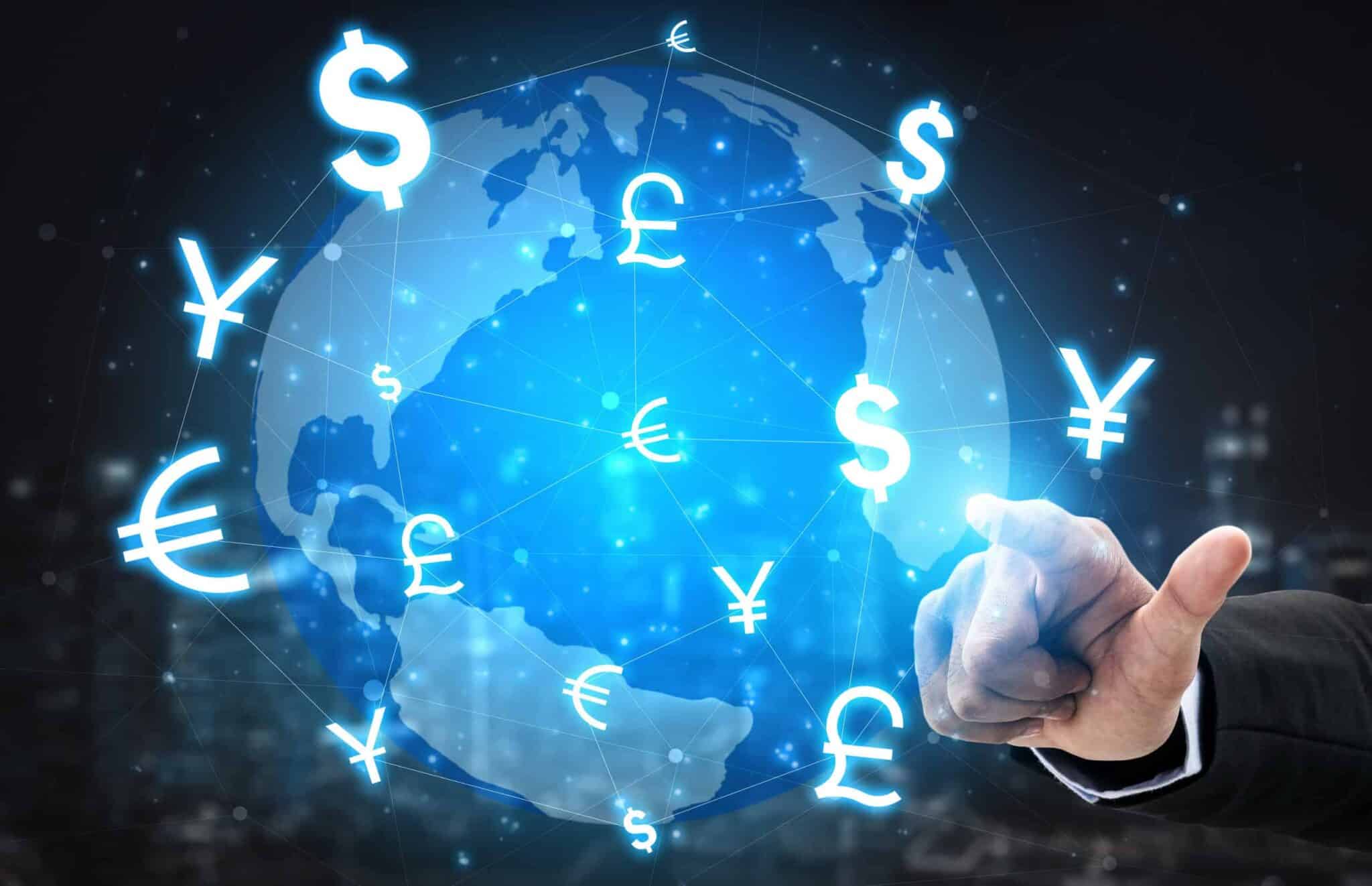 UTC 10:02
Our trading signal analysis is based on a comprehensive summary of market data. We use a range of metrics with weighting given to simple and exponential moving averages and key technical indicators.
We created this Forex Weekly Tips section to share possible trade entry and exit points based on technical analysis. We also have other methods to validate our trades which we can't publicly share that help to increase their success. All of our trades include entry and at least one target price. Stop losses are applied at a reader's discretion. Our strategies typically trade with a wide stop loss, and risk is further mitigated by trading in small sizes.
Nasdaq 100 – Dip buying is back on the agenda
Recent weakness in the Nasdaq 100 has coincided with it overextending from the long-term trendline support that dates back to October 2020. As long as that trend line holds, 'dip-buying' can be expected to take place. The tech nature of the index resulted in it outperforming cyclical and consumer based sectors during the covid pandemic. As firms in the Nasdaq 100 are typically part of 'the new way of doing things', the index continues to offer relative protection from reports of new strains of coronavirus being identified.
Entry Level 1: 15,905 Swing-Low of the 10th of November and 'big number' support at 15,900
Entry Level 2: 50 SMA on Daily chart – currently 15,713
Price Target 1: 20 SMA on Daily chart – currently 16,285
Price Target 2: All-time high of the 22nd of November – 16,769
Stop Loss: Supporting trend line dating back to October 2020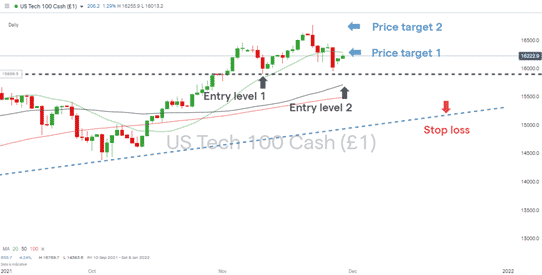 Source: IG
Nasdaq 100 – 12 month trend line support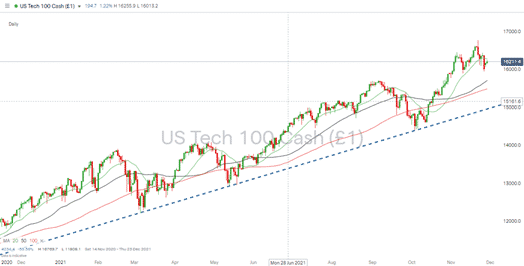 Source: IG
Risk Statement: The trading of financial products carries a high risk to your capital, especially if trading leverage products such as CFDs. They may not be suitable for everyone. Please make sure that you fully understand the risks. You should consider whether you can afford to take the risk of losing your money.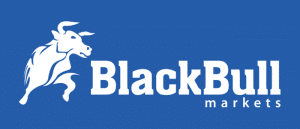 Forextraders' Broker of the Month
BlackBull Markets is a reliable and well-respected trading platform that provides its customers with high-quality access to a wide range of asset groups. The broker is headquartered in New Zealand which explains why it has flown under the radar for a few years but it is a great broker that is now building a global following. The BlackBull Markets site is intuitive and easy to use, making it an ideal choice for beginners.