Jesse Lauriston Livermore was an active trader during the famous stock market crashes of 1907 and 1929. He amassed a personal fortune totaling more than $100 million in 1929, and just a few short years later lost it all. In the course of his career he lost millions of dollars just as quickly as he earned them. Yet even decades after his suicide, his legacy is much sought after and although some disregard him as merely a stock trader dealing in hype and cashing in at the top, there are others who refer to him as an intuitive and gifted stock market genius.
At the tender age of 14, Jesse Livermore saw the inside of Paine Weber & Company for the first time. As a lowly clerk in 1891, his job consisted in transcribing stock prices from ticker tape to an actual board. Guessing on various trades' profitability on intuition, he began betting on actual stock trades, and at the age of 15 he earned his first $1,000.
Jesse Livermore eventually left Paine Weber but continued to bet on stocks. By age 20 he managed to earn $10,000. When at the age of 21 he joined the New York Stock Exchange, however, he was not nearly as profitable trading stocks as he was betting on them. By the age of 22 he lost all of his money and had to request a loan to continue trading. At the age of 23 he started trading with $50,000 and at the end lost it all. Livermore blames the slow speed of the ticker for his fiscal demise.
Over the course of the year, Jesse Livermore learned to rely more on his hunches than the ticker tape, and through a shrewd short sale in 1907 he makes $1 million. By 1908 he is once again broke. After a bankruptcy in 1914, Livermore returns to trading and in 1916 amasses $3 million. He continues trading and in 1929 once again anticipates the market and sells short, making a huge profit of $100 million, yet in 1934 he is bankrupt for a second time. Six years later, Jesse Lauriston Livermore dies by his own hand.
Today's stock traders look to Livermore as the quintessential, indomitable do it yourself millionaire who did not invest in costly courses or college educations, but instead learned stock trading on the job. As odd as his frequent wins and losses may sound, modern stock traders embrace the fact that hard work, intuition, and also a labor intensive study of the market can give virtually anyone the chance to realize a profit.
Of special interest are his innate abilities to profit during the 1907 and then also 1929 crashes. This skill, if stock traders could apply it today, would have preserved many a trader's portfolio. Another important aspect of Livermore's trading philosophy was the lesson to not look to insider tips as a surefire means of reading the market. Jesse Livermore attempted to do so – to his detriment – a number of times, and as such the lessons of his life are a powerful teaching tool for new traders.
Some have gone so far as to distill the lessons Jesse Lauriston Livermore taught them, and perhaps the most famous line is the one which encourages would-be traders to be in touch with their strengths but much more so with their weaknesses. Livermore's legacy is one that counsels those who come after him to learn from their mistakes and realize that these mistakes are the opportunities for real learning. Successes, such as his multi million dollar trading profits, do not provide for real learning opportunities.
Next famous trader >> Jack Schwager >>
Previous famous trader << Larry Hite <<
<< Back to all famous traders <<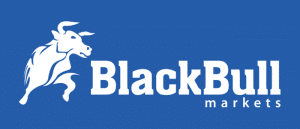 Forextraders' Broker of the Month
BlackBull Markets is a reliable and well-respected trading platform that provides its customers with high-quality access to a wide range of asset groups. The broker is headquartered in New Zealand which explains why it has flown under the radar for a few years but it is a great broker that is now building a global following. The BlackBull Markets site is intuitive and easy to use, making it an ideal choice for beginners.