In 1975, Stanley Druckenmiller graduated from Bowdoin College where he studied English and Economics, with the desire to eventually to become a professor of those subjects. He began to work on a Ph.D. at the University of Michigan, but left the program to work at Pittsburgh National Bank as a stock analyst in 1977. After only one year, he became head of the bank's equity research group. He was only 28 years old when he founded Duquesne Capital Management in 1981 with only one million dollars.
Then, in 1985, he accepted a position as a consultant to Dreyfus, compelling him to commute to New York for two days each week. By 1986, he became the head of Dreyfus Fund, with the agreement that he would continue managing Duquesne. In 1988, he accepted George Soros' offer of a position within Quantum Funds, replacing Victor Niederhoffer. Together, the pair "broke the Bank of England" by shorting the British pound, resulting in one billion dollars of profit in a single day.
After 12 years with Quantum Funds, Stanley Druckenmiller left the company to focus on developing Duquesne Capital Management, which has become quite successful. Forbes has Stanley Druckenmiller listed as the 91st richest person in America.
Track Record
In addition to the single day's one billion dollar profit take in 1992, Mr. Druckenmiller has been able to sustain outstanding results over long periods of time. He typically has achieved annual rates of return exceeding twenty-five percent over a 10 year period.
His sense of timing is one of the keys to his success. It has been said that he has an ability to get in and out of positions at just the right time. While Stanley Druckenmiller knew how to bet big, he also knew when it was time to back off.
Helping Others and Enjoying Life
While Mr. Druckenmiller has worked hard at managing multiple funds, he has clearly enjoyed some of the rewards of being the best forex trader in the world. With a 2008 net worth of 3.5 billion dollars, it is no extreme effort for him to maintain a fleet of over 12 different vehicles that are kept at his home at Southhampton. At the Teterboro airport one can find his multi-million dollar business jet, a Bombardier Global Express BD-700.
In addition to enjoying his "toys," Stanley Druckenmiller continues to provide millions of dollars each year to various philanthropic organizations. In 2009, he gave more money to charities than any other American. He also is chairman of the board of Harlem Children's Zone, a community-based, non-profit organization which was founded by a college friend of Druckenmiller's, Geoffrey Canada.
Insights From the World's Best
It's almost impossible to deny that Stanley Druckenmiller's is probably the best forex trader alive. His main focus has been on capital preservation and "home runs." If you stay away from negative return years while achieving some one hundred percent years, your long-term returns will be outstanding.
Druckenmiller also proves that success is not a matter of luck. His consistent returns demonstrate a sound underlying strategy along with the willingness to take occasional risks. His is a trading strategy that worked, and his success offers good insights for all forex traders.
Next famous trader >> Larry Hite >>
Previous famous trader << Martin Schwartz <<
<< Back to all famous traders <<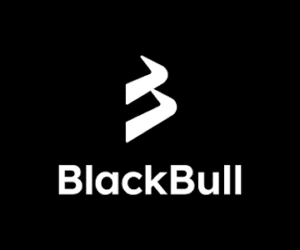 Forextraders' Broker of the Month
BlackBull Markets is a reliable and well-respected trading platform that provides its customers with high-quality access to a wide range of asset groups. The broker is headquartered in New Zealand which explains why it has flown under the radar for a few years but it is a great broker that is now building a global following. The BlackBull Markets site is intuitive and easy to use, making it an ideal choice for beginners.