While you can technically access the forex market and trade at any hour of the day or night during the forex trading week, many traders find that certain hours offer more liquidity and tighter spreads than others. Some short term forex trading plans even exclude trading currencies during the more illiquid and hence more risky forex trading times that will be discussed further below.
More Desirable Market Conditions
Most forex traders prefer a market which has plenty of price action and where large amounts of a currency pair are changing hands to enhance market liquidity.
Such markets tend to offer the most opportunity, especially to those employing short-term trading strategies like scalping or day trading.
Better Forex Trading Times
Taking the above into account, it therefore stands to reason that the forex trading times which offer the most opportunity are those occurring when multiple major forex markets are open and overlapping with other large forex markets. These times can be seen here.
Another important consideration about trading times is which of the major trading sessions will present the optimum opportunity to make trades in which currency pairs?
Since market conditions for the major currency pairs tend to vary between the major trading sessions, your choice of trading time may depend on what currency pair you prefer to trade in.
As an example, when trading in USD/JPY, you may find a greater amount of liquidity and news flow during the Asian or Tokyo session than during the New York trading session.
Higher Risk Forex Trading Times
Many forex trading pros – especially technically based traders – have learned to avoid certain high risk trading times for the relatively sharp and unpredictable market price action that can occur during those less liquid time periods.
Trading times that such traders tend to be given a wide berth might include:
Major news or economic data releases
Fridays or Sundays
Relevant Bank Holidays
Nevertheless, some traders prefer to trade the more volatile markets that can come from low liquidity periods or the fast markets often seen after the release of major news stories or important economic data.
Forex Trading Times and Trading Styles
Emotionally driven moves caused by political events can begin in any session. Furthermore, sudden moves in the forex market occurring in the evening and late night sessions in Australia and Tokyo can intensify later in the European or American sessions.
Many day traders make a point of never taking positions overnight to avoid having to watch them in other trading sessions. Some traders who do hold positions overnight still prefer not to trade at night or on Sundays.
Nevertheless, many trend or swing traders often take positions that they hold for more than one day, although they often have trading rules about avoiding trading during major economic data releases and other especially unpredictable times.
Basically, as with many things in life, timing is everything when trading forex.
Further reading:
Learn more about the best and worst times of the day to trade forex.
Best times for scalping forex.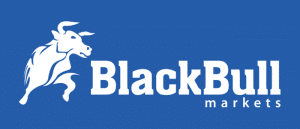 Forextraders' Broker of the Month
BlackBull Markets is a reliable and well-respected trading platform that provides its customers with high-quality access to a wide range of asset groups. The broker is headquartered in New Zealand which explains why it has flown under the radar for a few years but it is a great broker that is now building a global following. The BlackBull Markets site is intuitive and easy to use, making it an ideal choice for beginners.