Learn and Master the Underlying Economic Factors
Every trader has had his experiences with crystal balls. Some of us seek them in technical indicators. For some, forex robots offer the greatest possibility of finding the holy grail. And sometimes we are tempted to believe that a secret report, a news service or something similar will give us the keys to limitless riches.
Sad to disappoint you, but we don't know who has the crystal ball, or the Holy Grail. What we do know is that if anyone really possesses such tools, he is to be sought among fundamental analysts, because the record of those is very clear. George Soros, Warren Buffet, Jim Rogers, Marc Faber, who all have stellar track records and reputations, openly declare that they owe their powers (magical or not) to the elixir of our fundamental analysis articles.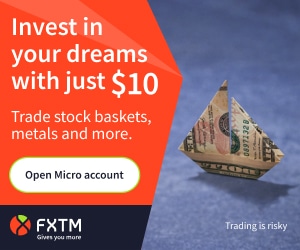 Many traders are apprehensive of studying and applying fundamental methods. This is a sad fact, because experience shows clearly that fundamental analysis is the most credible and successful method for profiting in the forex market. Therefore it is one of the most important aspects of your forex education. In the following sections, you will find a detailed, but straightforward examination of the dynamics that run the world of money.

Forextraders' Broker of the Month
ForexTime (FXTM) is an award-winning platform that certainly has the feeling of being set up by people who know what they are doing. The firm demonstrates an understanding of what helps traders make better returns, and its success can be measured by the fact that it's doubled the number of clients it supports in recent years. The fact that the broker has grown to have more than two million accounts suggests it is getting things right for clients.