Learn and Master the Underlying Economic Factors
Every trader has had his experiences with crystal balls. Some of us seek them in technical indicators. For some, forex robots offer the greatest possibility of finding the holy grail. And sometimes we are tempted to believe that a secret report, a news service or something similar will give us the keys to limitless riches.
Sad to disappoint you, but we don't know who has the crystal ball, or the Holy Grail. What we do know is that if anyone really possesses such tools, he is to be sought among fundamental analysts, because the record of those is very clear. George Soros, Warren Buffet, Jim Rogers, Marc Faber, who all have stellar track records and reputations, openly declare that they owe their powers (magical or not) to the elixir of our fundamental analysis articles.
Many traders are apprehensive of studying and applying fundamental methods. This is a sad fact, because experience shows clearly that fundamental analysis is the most credible and successful method for profiting in the forex market. Therefore it is one of the most important aspects of your forex education. In the following sections, you will find a detailed, but straightforward examination of the dynamics that run the world of money.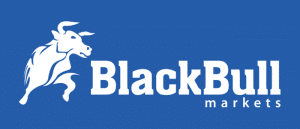 Forextraders' Broker of the Month
BlackBull Markets is a reliable and well-respected trading platform that provides its customers with high-quality access to a wide range of asset groups. The broker is headquartered in New Zealand which explains why it has flown under the radar for a few years but it is a great broker that is now building a global following. The BlackBull Markets site is intuitive and easy to use, making it an ideal choice for beginners.