Thanks to the unmatched liquidity and competition in the forex market, trading currencies also allows a trader to take advantage of a number of other instruments which use currencies as the underlying asset. Active trading in many of these forex derivatives has further enhanced the status of currencies as one of the world's most actively traded assets.
Most of the more unusual derivatives, especially the exotic options and interest rate products, currently trade primarily in the Over-the-Counter or OTC forex market between major banks and their corporate and institutional clients.
Types of Forex Derivatives
Some of the financial instruments which have their values derived from forex rates include the following derivatives:
Currency Futures
Currency Options, both Vanilla and Exotics
Currency Exchange Traded Funds or ETFs
Forex Contracts for Difference or CFDs
Forwards
Currency Interest Rate Swaps
Spot trades
These derivative instruments can be used to take forex related positions on their own or in combinations.
Often, a strategic combination employing one or more of the above derivative instruments along with spot forex positions can be used by forex traders to maximize profits, minimize risks and generally adjust their overall risk profile.
Two of the forex derivatives that are often traded on exchanges, and hence are also available to many individual forex traders, include currency futures and options. They will be covered in greater detail in the sections below.
Currency Futures Trading
Currency futures used to be the main way that individual currency traders took positions before retail forex brokers became widely available. They trade on the floor of exchanges like the Chicago International Monetary Market or IMM.
Each currency futures contract trades for a standardized forward delivery date, often maturing on a quarterly basis, and so have similar pricing to a forward outright contract delivering on those same value dates.
Currency futures can be actively traded by being either bought or sold via the exchange they trade on. Their values are directly related to the corresponding prices prevailing in the larger OTC spot and forward forex market.
Watching currency futures trade on the floor of an exchange can be a confusing endeavor. The first thing that comes to mind is a pack of wild animals howling and making gestures at each other.
Nevertheless, the chaos is superficial at best, since almost everything happening in the trading pit is carefully orchestrated to provide instantaneous executions and fair prices for both the local traders and for off the floor traders.
---
Related Articles
---
Currency Options
American style currency options commonly trade on futures exchanges like the Chicago IMM, where they are options on futures. Other currency options trade on stock exchanges like the Philadelphia Stock Exchange where they are similar to the options traded in the OTC Interbank market which primarily tend to be European style options.
Vanilla Currency Option Variations
The OTC vanilla currency option market has provided some creative solutions for the needs of speculators and hedgers. Some of the more common choices are described further below.
Currency Warrant – a currency option contract traded in the OTC market and often for longer maturity dates of more than one year.
Currency Collar – A popular option combination involving the simultaneous purchase of a call and the sale of a put, or vice versa. The strike prices are usually set out of the money and at a similar distance from the forward rate in order for the strategy to have no net cost. Also sometimes called a risk reversal.
Furthermore, the OTC currency options market has recently expanded to include a wide range of exotic options like:
Average Rate Options – Have their underlying rate determined by a process that involves averaging some observed exchange rate sampled at periodic intervals.
Average Strike Option – Have their strike prices determined by a process that involves averaging some observed exchange rate sampled at periodic intervals.
Binary Options – Also sometimes called digital options, they provide a holder with a fixed payoff if their strike price is better than the prevailing market at expiration, for European style binaries, or at any point during their lifetime, for American style binaries.
Knockout Options– Ceases to exist when a pre-determined trigger level trades during their lifetime.
Knockin Options – Starts to exist when a pre-determined trigger level trades during their lifetime.
Basket Options – Are similar to vanilla European style options, except that their strike price and their underlying rate are determined by reference to a basket of currencies for which the weighted value of the option's several component counter currencies will be computed in its base currency.
Want to learn more about currency options? Read this extensive information on pricing factors, how they work, how they are used and some examples.
Currency Interest rate swap: Agreement to exchange periodic payments related to interest rates between currencies. Can be fixed for floating, or floating for floating based on different indices. This group includes those swaps whose notional principal is amortized according to a fixed schedule independent of interest rates.
Currency Swaption – an OTC option granting the buyer the right but not the obligation to enter into a currency interest rate swap. Such a swap involves a commitment between counterparties to exchange interest payment streams in different currencies for a set time frame and also to exchange the principal amounts in different currencies at a set exchange rate on the maturity date.
Forex Contracts for Difference or CFDs
CFDs are foreign exchange agreements that are cash settled on their maturity date. This means that just the net value of the contract, and not the principal currency amounts, will be delivered to the counterparty showing the profit at maturity.
CFDs can be traded for value spot or for value on some other selected business day in the future.
Currency Interest Rate Swaps
These products generally involve taking on some form of interest rate exposure, in addition to currency risk.
Further reading:
Forex fundamental analysis
The Best Forex Brokers
Broker
Features
Regulator
Platforms
Next Step
77% of retail CFD accounts lose money

Founded: 1996


Your capital is...

Choose from four high-quality platforms.
Good trading conditions with fast execution speeds
Excellent research and analysis
Strong client protection
Winner of Most Popular Broker award for three consecutive years.

Fees and commissions are inline rather than market-leading.
Satisfactory rather than impressive range of instruments.

ASIC, CFTC, FCA, IIROC, JFSA, MAS
fxTrade, MT4
74% of clients lose money. Capital at risk.

Founded: 1999




- Trusted Global Market Leader
- Online FX & CFD Trading
- 180+  Global Markets, 84 FX pairs, 65 shares, 17 popular indices and more
- Forex, Indices, Commodities, Equities & Bitcoin
- Available to US traders

CFTC, CIMA, FCA, FSA, IIRO, NFA
FOREXTrader & MT4 for PC, MAC, iPhone, iPad and Android, WebTrader
Your capital is at risk

Founded: 2019




- Trade 15 cryptocurrencies
- Beginner friendly

-
eToro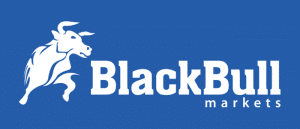 Forextraders' Broker of the Month
BlackBull Markets is a reliable and well-respected trading platform that provides its customers with high-quality access to a wide range of asset groups. The broker is headquartered in New Zealand which explains why it has flown under the radar for a few years but it is a great broker that is now building a global following. The BlackBull Markets site is intuitive and easy to use, making it an ideal choice for beginners.