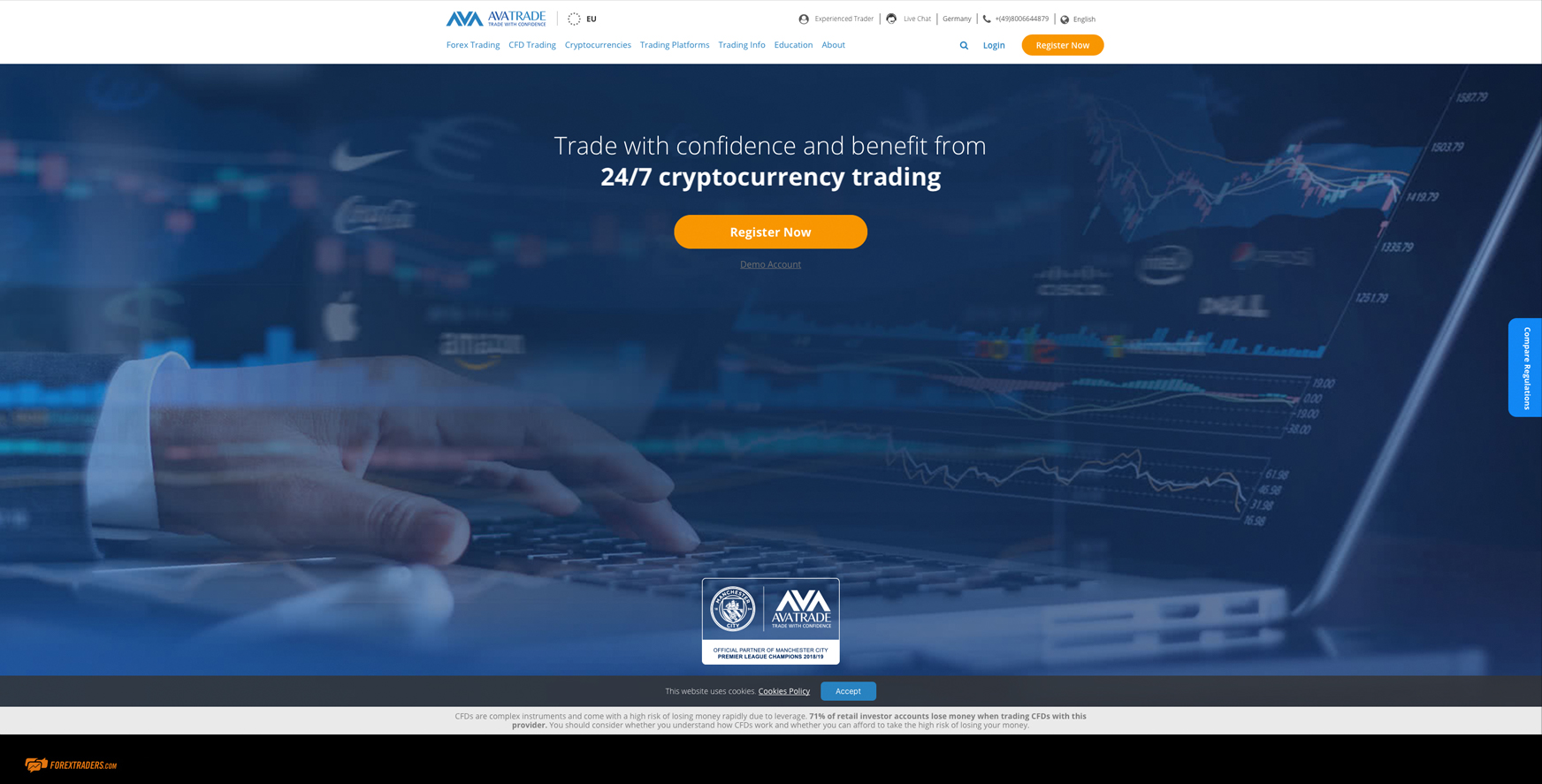 AvaTrade Pros
AvaTrade Cons
Multi-asset broker offering a wide variety of markets
Wide spreads on some markets
Strong regulatory framework
Expiry date on Demo Accounts
Innovative risk management tools
Choice of market-leading platforms
Traders' Viewpoint
AvaTrade is a high-quality one-stop-shop broker. It's possible to trade a wide variety of markets using several market-leading trading platforms, and the functionality is geared towards beginners and experienced traders.
It has many reassuring features designed to give clients confidence in terms of the security of funds. There are bricks-and-mortar offices around the globe, and Tier-1 financial authorities regulate the firm. The broker goes one step further than some of its peers in terms of client protection by adding some innovative insurance-based features such as AvaProtect to its platform.
The trading experience is also high grade. It's possible to opt for either of MetaTrader's MT4 and MT5 platforms, and the in-house AvaOptions and AvaTradeGO platforms offer unique and pleasing functionality. All can be customised to a large extent, and the graphics and trade indicators are just what is needed to try to tilt the odds in your favour. Copy traders and those looking to run their own algo-based strategies and automated models are well catered for.
The time limit on Demo accounts can be a bit inconvenient, but they are helpful enough in terms of allowing visitors to become familiar with the AvaTrade package. Even a quick trial run establishes that AvaTrade belongs on any shortlist of candidate brokers. However, it would be beneficial if the Demo wasn't reset when testing new strategies.
AvaTrade, customer support is available 24 hours a day, five days a week and 24/7 for crypto traders. They offer considered helpful support in over 20 languages.
About AvaTrade
Founded in 2006, AvaTrade ticks all the boxes in terms of being a reliable operator. Any broker operating for more than a decade has enough of a track record to give its clients some comfort. As you might expect, technical and functionality glitches have been ironed out, making for a positive user experience.
Based in Ireland, the firm has international satellite offices in Australia, Japan, Poland, Abu Dhabi, Italy, and South Africa. The firm's global outlook means it operates under licenses from regulators on five continents.
The CFD, forex and spread-betting trading services AvaTrade offers its customers are finely tuned and allow the broker to appeal to a wide range of trading styles. All are supported by an extensive range of learning and research tools and a choice of trading platforms.
The firm serves over 200,000 customers worldwide and conducts more than 2m transactions per month.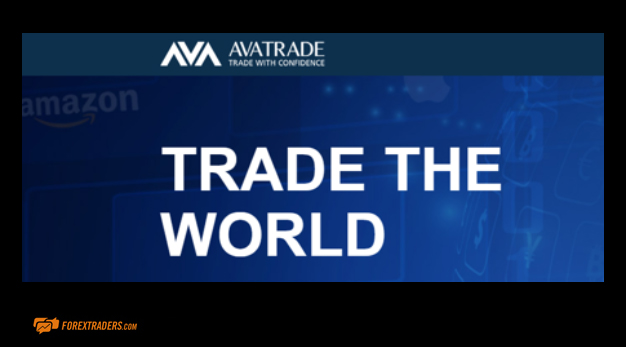 Who Does AvaTrade Appeal To?
AvaTrade is a multi-asset broker with a broad appeal. The broker provides many features that make it attractive to newer traders, including online trading courses for new and inexperienced CFD and forex traders and general courses on essential topics like technical indicators and trading strategies. They also offer other benefits to new traders, such as a relatively small deposit requirement ($100) and negative balance protection, which guarantees that traders will not lose more than they have on deposit with the broker. That, along with the fact that everyone benefits from the same spreads, means that newer, smaller investors are catered for adequately.
AvaTrade also provides for the more experienced trader, with special perks and benefits available to those eligible to open a professional trading account. A range of order types, technical indicators and trading platforms to suit investors at all levels are available. In short, AvaTrade is suitable for newer traders but is more than capable of growing with you as you progress to more significant, more frequent, or more complex trading activities.
Account Types
AvaTrade offers two account types, with basic accounts for less-experienced traders and professional versions for eligible customers. To qualify for a professional account, you have first to open a regular account, then prove you meet two of three criteria: relevant experience in the financial services sector, high-volume trading (an average of 10 transactions per quarter over the last four quarters, with AvaTrade and or with other brokers), or a portfolio of financial instruments (including cash savings) totalling over €500,000.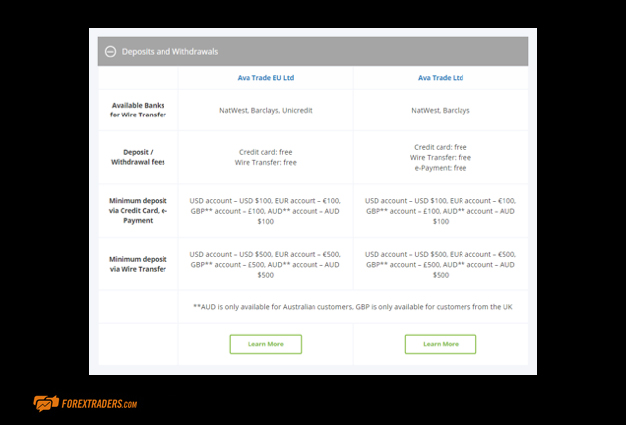 AvaTrade also offers Islamic accounts which operate under Sharia law. Again, you will need to open and verify a regular account, then apply for an Islamic account. Requests for conversion to an Islamic account go through review and approval, but that should only take one or two working days.
Markets and Territories 
AvaTrade has a global client base. It is fully regulated throughout Europe and Australia, Japan, the British Virgin Islands and South Africa. AvaTrade's trading websites are available in more than 20 languages, and multilingual customer support is also provided. AvaTrade EU is authorised and supervised within the EU by the Central Bank of Ireland (CBI) and answers to the Financial Ombudsman Service. AvaTrade Ltd is authorised and supervised by the British Virgin Islands Financial Services Commission, with the Financial Services Commission as the complaint's authority.
Instruments and Spreads
The company offer a broad and diverse range of instruments, including indices, commodities, cryptocurrencies, bonds, ETFs, options and forex. There are more than 1,250 markets from which to choose.
They are well known and respected in the area of trading forex and cryptocurrencies and offer opportunities to invest in Bitcoin Cash and Bitcoin Gold, as well as Ethereum, Ripple, and Litecoin. As these markets are in CFD format, it is possible to sell short to bet against crypto price rises and to go long to benefit from bull runs.
The forex trading offerings include 55 forex pairs, including some minor pairs and exotic pairs. They also provide spot trading within the forex markets.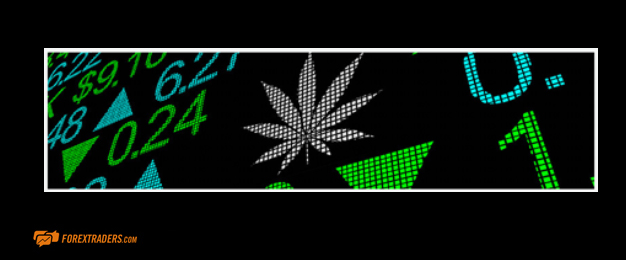 Spreads are dynamic and will, of course, vary across different financial instruments but are always clearly displayed on the website. AvaTrade's spreads can seem a little high, and high-volume traders are sometimes disappointed to hear they will continue to pay the same spread, regardless of trading activity. However, AvaTrade charges few other fees.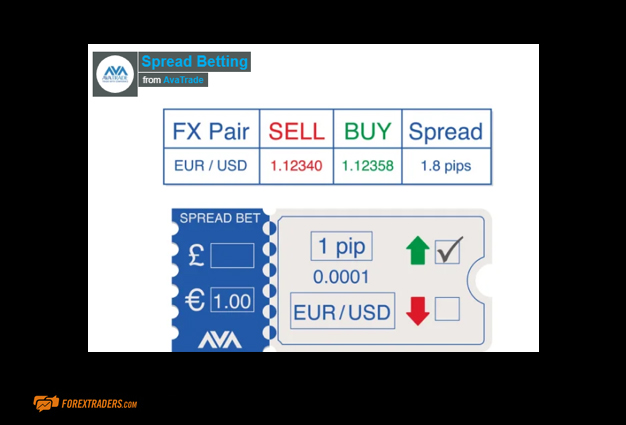 Current spreads displayed on the website include the EUR/USD with a spread of 1.3 pips, the GBP/USD with a spread of 2.0 pips, the USD/JPY with a spread of 1.5 and the EUR/JPY with a spread of 2.2.
At first glance, AvaTrade's spreads can appear somewhat high. That is partly due to the firm's decision to include all charges in the bid-offer spread, which ultimately makes cost comparisons easier to carry out.
FEES AND COMMISSIONS
AvaTrade follows the popular no-commission trading model; however, as mentioned above, that simply means that the broker's profits are taken from the spreads. So, the spreads can generally be expected to be a little higher than with some other brokers, which may have a lot of additional hidden fees and charges. If you are new to trading, the spread simply refers to the difference between a financial instrument's buy and sell price and is generally expressed in pips.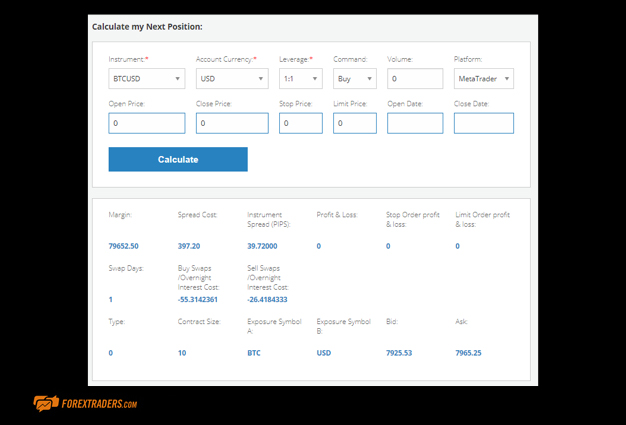 The AvaTrade website is very transparent. A single page lists spreads for each instrument, fees, and important figures such as overnight interest calculations, minimum trade size, and leverage offered. The minimum deposit is just $100, and AvaTrade does not generally charge deposit or withdrawal fees, although your bank or credit card company may well levy a fee on these transactions.
AvaTrade also charges inactivity fees on dormant accounts. These are currently stated as $50 after three months if there is no activity on an account, followed by a further $100 administration fee after 12 months of inactivity.
PLATFORM REVIEW
AvaTrade offers a choice of trading platforms, including the ever-popular MetaTrader options, with both MT4 and MT5 available. It also provides in-house platforms, including AvaOptions and AvaTradeGo.
The core offering is impressive enough but can be added to by bolting on third-party trading tools such as AvaTradeAct, DupliTrade, RoboX and ZuluTrade, which all provide investors with the ability to automate online trading activity. There are options for web trading, mobile trading, and trading via Mac as well as PC.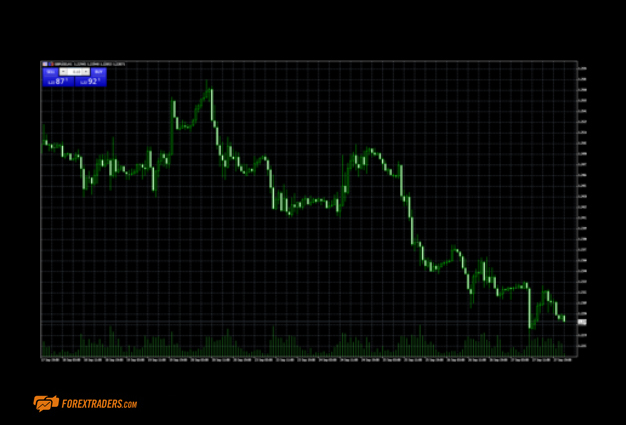 AvaTrade's trading platforms are intuitive, robust and flexible, offering easy access to a wide variety of integrated technical analysis indicators and a range of automation options via tools such as AutoChartist and Expert Advisors. A high level of customisation is available, allowing the platforms to be tailored to customers' needs.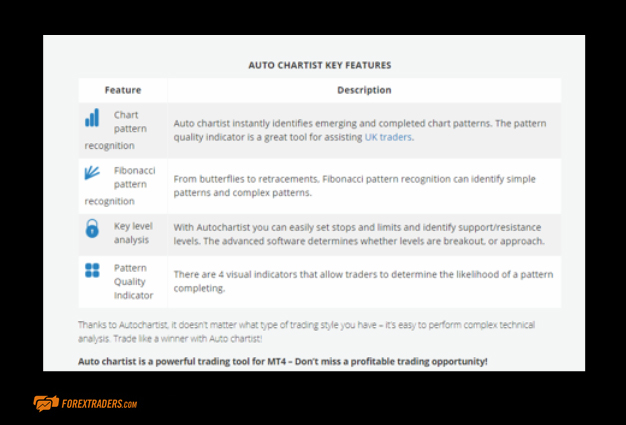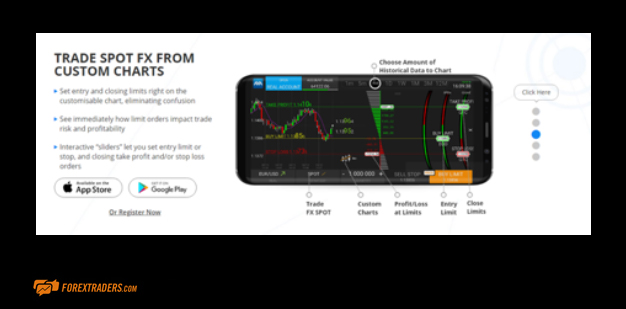 The wide range of platforms allows traders to find a best-fit, and the ability to bolt on some third-party tools is a neat addition.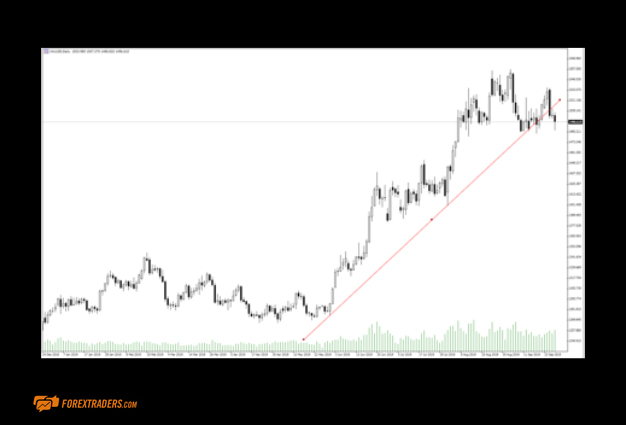 Most tools are available to all customers, although a few carry an extra cost or are only available to some account holders. Direct access to AutoChartist, for example, currently appears to only be available to customers with a deposit of over $500.
Mobile Trading
Like most online brokers, AvaTrade provides a mobile app for both iPhone and Android. The apps function well and give a similar experience to the desktop and web platforms, with access to charting tools, technical indicators and other vital trading tools.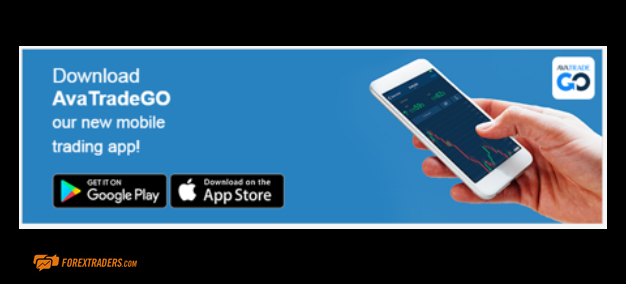 Mobile traders can access all trading instruments and can customise watchlists and set alerts. It's also easy to access account details and analytics on the mobile apps. A handy news feed function is integrated into the app, and educational resources can also be accessed via mobile devices. MT4 and MT5 traders can use the mobile version of these trading platforms, which offer the same features as the main platform.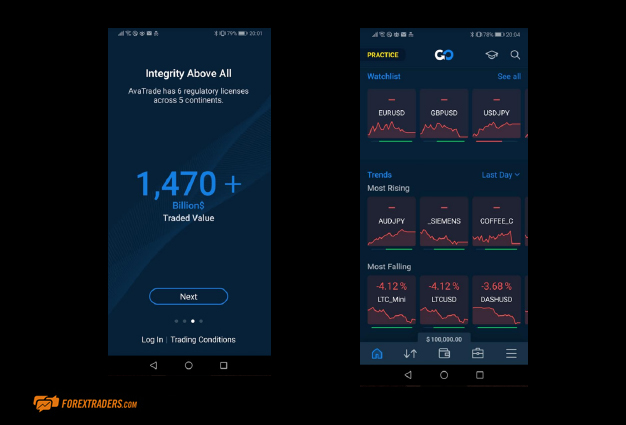 The apps have their limitations, but they are mainly the same issues as with most trading apps.
Adapting the functions and features of the desktop platform to a much smaller screen can make information a little harder to find and more challenging to read, at least until you are used to the way the app functions. The order entry form is trickier to read and navigate on a small screen, and navigation around the app functions tends to take longer than on the desktop platform.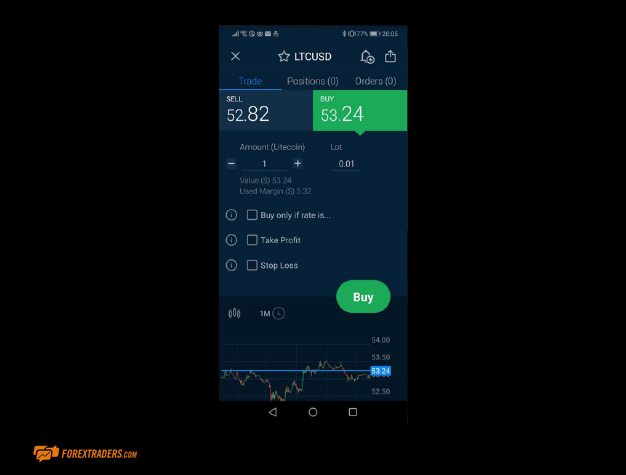 Social Trading and Copy Trading
This broker offers several social trading and copy trading systems that will appeal to different traders. The DupliTrade option is handy for copy trading, with an easy to navigate interface. It allows users to follow and replicate the trades of other successful traders to build a diverse trading portfolio while gaining insights into other people's successful trading strategies. This option also integrates well with the MT4 platform.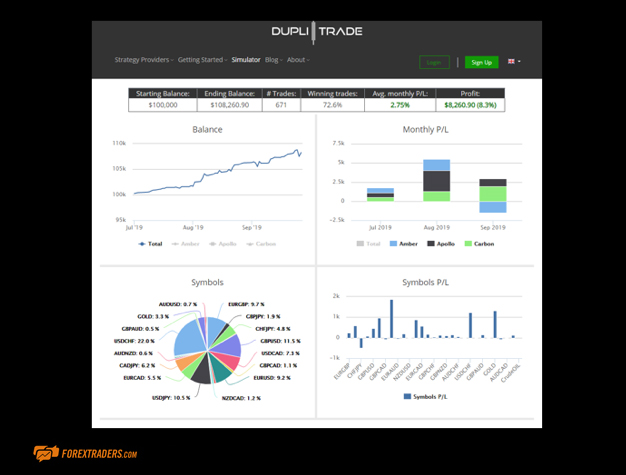 ZuluTrade operates similarly but basically takes the recommendations of the traders you follow and automatically executes the trade for you. There is still a high level of customisation in selecting the best program or experts for you and your trading objectives.
Crypto
Crypto trading is one of the activities AvaTrade is known for facilitating. While there are many dedicated cryptocurrency exchanges around, not all the big brokers offer digital currencies as tradable instruments, and those that do may stick to only the very well-known coins such as Bitcoin and Ethereum. AvaTrade offers trading in a broader range of virtual currencies, including Bitcoin (as well as Bitcoin Cash and Bitcoin Gold), Ethereum, Litecoin, Ripple, Stellar, EOS and Neo.
There is no need to set up a special 'wallet'; you can trade crypto from the same account used to trade forex or stocks. And being in CFD format allows clients to sell short as well as go long.
The broker claims to offer uncompromised safety when trading cryptocurrencies and is one of the few brokers to provide a 24/7 service to its crypto investors. That is vital when dealing with such an active and volatile market.
There are no commissions on trading digital currencies, with the profits being taken from the spreads, as with regular forex trading. There are no broker-levied bank fees on crypto transactions either. Typical spreads for crypto pairs are displayed on the website and other stats related to leverage, margin, and overnight interest. Clients can trade crypto to crypto and fiat to crypto, allowing for trading any cryptocurrency against USD, Euros, or any other fiat currency.
Charting and Tools
AvaTrade provides plenty of charting options and other trading tools to make their customers' lives easier. Both mobile and desktop platforms integrate with a wide range of technical indicators, and the apps have in-built functions to allow for easy analysis and charting.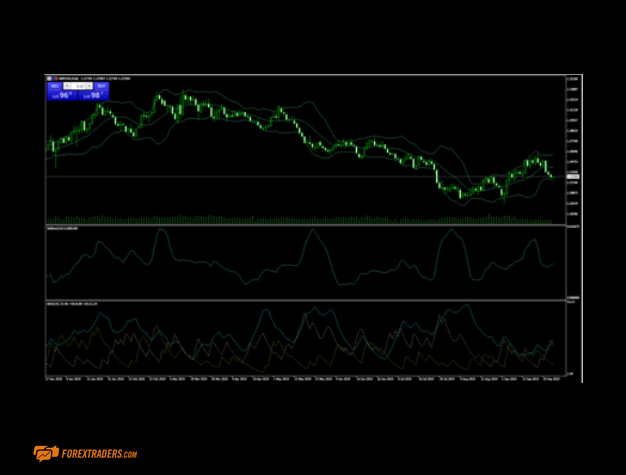 The AvaTrade website incorporates the SharpTrader.com platform, which provides industry news, technical and fundamental analysis reports, an economic calendar, and a weekly market report, as well as advanced data analysis via AutoChartist reports.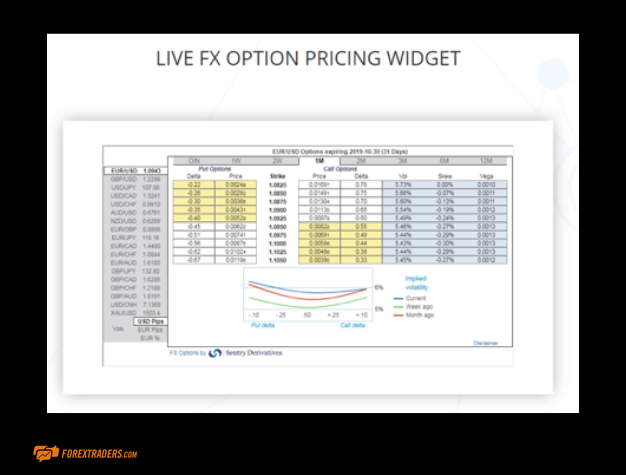 The broker's economic calendar is high-quality and user-friendly, allowing for integrating expectations, results, currencies affected, and historical data.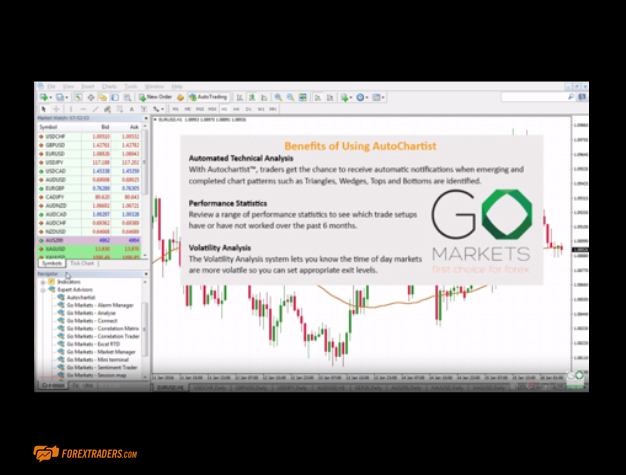 It offers AvaTrade clients a comprehensive and very easy-to-digest market overview, whatever their interests and trading objectives. The economic calendar can be used in conjunction with technical indicators, social trading data, and the other news and analysis supplied by the broker, thus providing savvy traders with a significant data set and a lot of detail on which to develop trading strategies.
EDUCATION
This broker offers a range of industry research and education to its customers. The website's education section is substantial, with plenty of information on a wide range of topics.
Educational resources are pitched at both new and more experienced traders. Some video tutorials focus on specific platforms, such as MetaTrader 4, which teaches MT4 traders the basics of using the platform and how to take advantage of some of the more advanced functions offered via MT4 software. In the site's education section, you'll also find a comprehensive video library with visual tutorials on various aspects of online trading.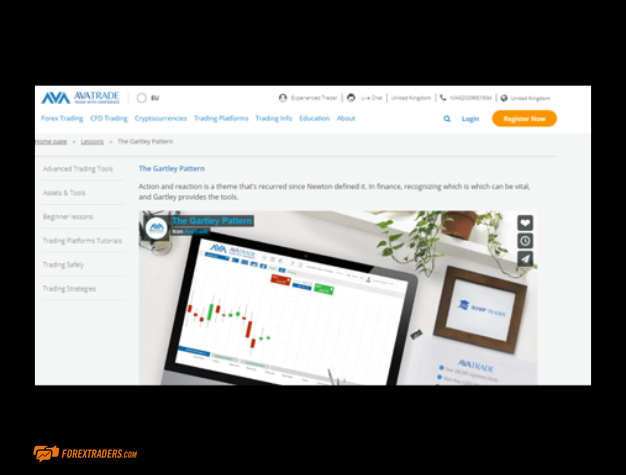 AvaTrade breaks up its online trading courses into topics to serve those trading in specific areas, such as CFDs or forex. They also offer training on technical analysis and trading strategies that can be implemented in any kind of trading. Most training is provided as both video-based and text-based courses to suit the different learning styles of the client base.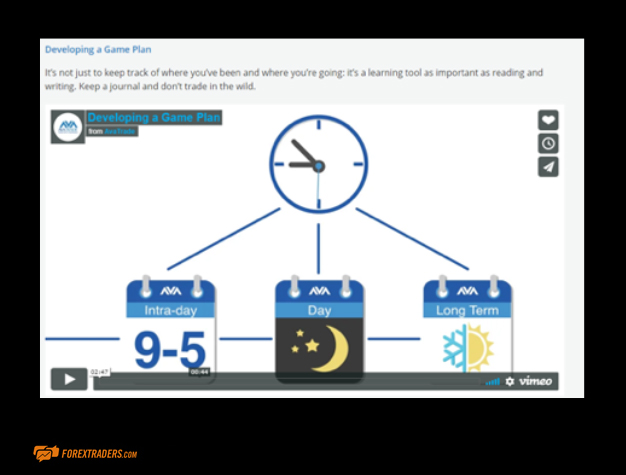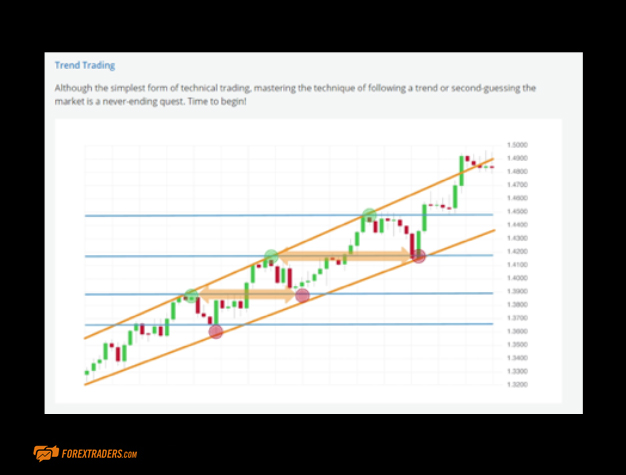 AvaTrade also provides various research and analysis tools. The Daily Briefing provides written commentary covering current financial market news, while the Daily Video covers the same information in a short presentation. That allows clients to consume daily market information in a way that suits their preferences and circumstances.
The education provided by AvaTrade is substantial and combined with the excellent news and research section, it is easy to see why AvaTrade is considered the right choice for newer and less experienced traders. The firm is committed to helping its customers learn, grow, and develop their skills, with all research and educational materials grouped in one place accessible from desktop platforms and mobile apps.
Trader Protections by Territory
AvaTrade is a globally regulated online broker based in Dublin and currently regulated in six different jurisdictions across five continents.
AVA Trade EU Ltd is regulated by the Central Bank of Ireland (No.C53877).
Ava Trade Markets Ltd is regulated by the B.V.I Financial Services Commission (No. SIBA/L/13/1049).
Ava Capital Markets Australia Pty Ltd is regulated by the ASIC (No.406684).
Ava Capital Markets Pty is regulated by the South African Financial Sector Conduct Authority (FSCA No.45984).
Ava Trade Japan K.K. is licensed and regulated in Japan by the Financial Services Agency (License No.: 1662), the Financial Futures Association of Japan (License No.: 1574).
Ava Trade Middle East Ltd is regulated by the Abu Dhabi Global Markets (ADGM) Financial Regulatory Services Authority (FRSA) (No.190018).
DT Direct Investment Hub Ltd. is regulated by the Cyprus Securities and Exchange Commission (No. 347/17).
ATrade Ltd is regulated in Israel by the Israel Securities Authority (No. 514666577).
AvaTrade operates as a licensed investment firm under the Markets in Financial Instruments Directive (MiFID). Complaints can be made about the broker to the Financial Ombudsman in the EU and the Financial Services Commission in other jurisdictions.
Regardless of your jurisdiction, your money will be securely stored, with client funds kept separately, fully segregated from the assets of AvaTrade. This is a vital factor that means clients' money is protected in the case of the firm's insolvency and can never be treated as an AvaTrade asset.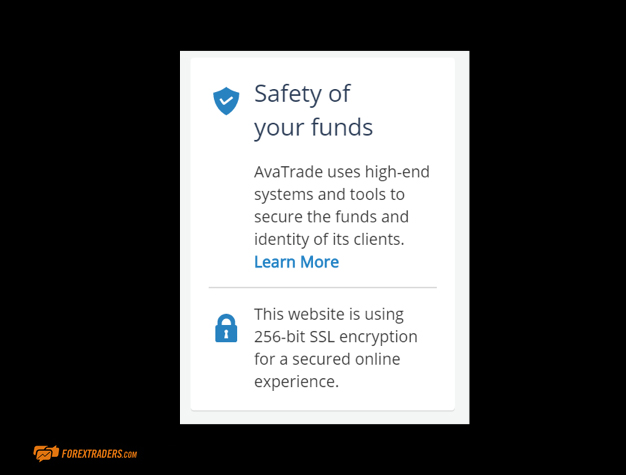 Within the EU, the company also offers an Investor Compensation Scheme as an ICCL company, meaning that your deposit is partially insured, up to a maximum of €20,000. This scheme is not currently in place in other jurisdictions.
How to Open an Account
It is very quick, easy and intuitive to open an account with AvaTrade. Simply go to the website and click on Register Now. You will be asked to choose an account, and at this stage, there are only two options: a real account or a demo account. If you need a demo account to familiarise yourself with the platform, go ahead and open one. Alternatively, you can go straight for a real account. You can also easily upgrade from a demo account to a real version whenever you are ready. You will then be required to provide your name and email address and specify if this will be an individual or joint account. You can then click on Create Account, and you will be asked to complete a simple registration form and verify your account.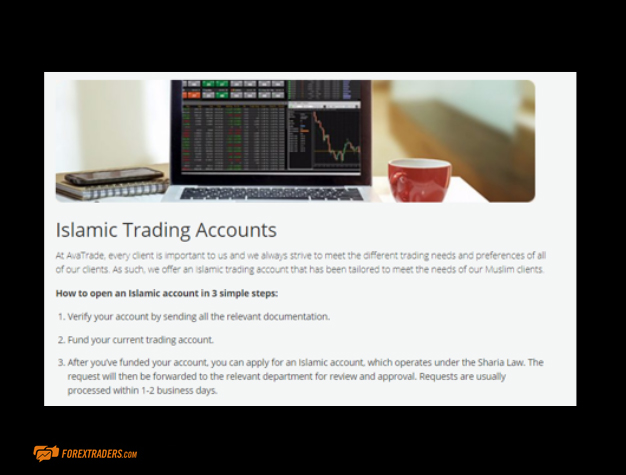 To verify, you will need a government-issued ID (such as a passport or driver's licence) that shows your name, date of birth and a photo of you. You'll also need further proof of your current address, such as a recent utility bill. Once the account is verified, you will be able to deposit your funds and start trading.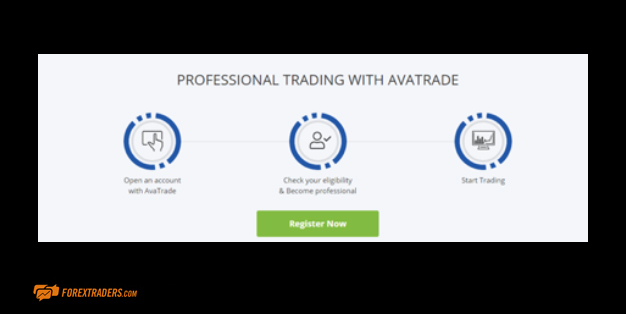 If you require a professional account or an Islamic account, you will be able to request this once your initial account set-up is complete, and your details are verified.
Customer Support
At AvaTrade, customer support can be accessed by phone, email, and via a live chat option on the website. Help is available 24 hours a day, five days a week, for most clients. Customer support professionals seem very well-trained, helpful, and polite. Telephone and email responses are generally quick, although the response time for a live chat can be relatively slow during busy times of the day. AvaTrade offers multilingual support in more than 20 languages.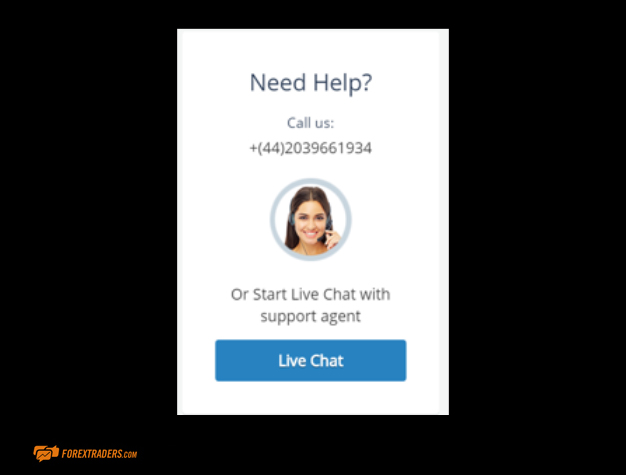 The Bottom Line
In addition to these customer support channels, there is also a lot of helpful information available on the website in several languages. AvaTrade products and policies are clearly explained, and there are a useful FAQ page and a searchable Help section, which answers many of the questions a new client might have in a fair amount of detail.
FAQS
How can I open an account with AvaTrade?
It takes no more than three minutes to open an account with AvaTrade. You must visit the site and fill out your details in the provided account registration form to open an account.
Does AvaTrade offer an Islamic account?
Yes, the company offers customers an Islamic account in three simple steps:
Registration and verification of accounts
Replenishment of a trading account
After replenishing the trading account, the client can apply for an Islamic account. This requires approval. Inquiries are usually responded to within 1-2 business days
What fees does AvaTrade charge?
For replenishment and withdrawal of funds, AvaTrade does not charge a commission.
However, if the withdrawal amount exceeds 100 dollars, euros or pounds, the broker does not cover the bank commission.
AvaTrade charges a fee for account inactivity. Currently, the inactivity fee for a trading account is $50 after three months of inactivity, followed by an additional administrative fee of $100 after 12 months of inactivity.
How do I close my AvaTrade account?
The procedure for closing a trading account is quite simple, just send an email to customer support asking to close your account.
Europe* CFDs are complex instruments and come with a high risk of losing money rapidly due to leverage. 79% of retail investor accounts lose money when trading CFDs with this provider. You should consider whether you understand how CFDs work and whether you can afford to take the high risk of losing your money.
Ava Capital Markets Ltd., the retail forex arm of the international investment firm Ava Group, is a forex broker headquartered in Ireland. It is regulated by ASIC and the Irish authorities in accordance with MiFiD, the EU's investment regulations under reference number C53877.
The forex trading platform and the retail currency trading branch of Ava Capital Markets Ltd. were launched in 2006 by a group of financial experts and IT professionals under the organizational umbrella of Ava Group.
AvaTrade is also available in Canada by collaborating with the local broker Friedberg Direct which is regulated by IIROC, the main regulator in Canada (Investment Industry Regulatory Organization of Canada).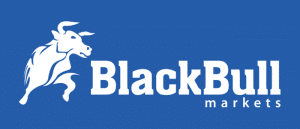 Forextraders' Broker of the Month
BlackBull Markets is a reliable and well-respected trading platform that provides its customers with high-quality access to a wide range of asset groups. The broker is headquartered in New Zealand which explains why it has flown under the radar for a few years but it is a great broker that is now building a global following. The BlackBull Markets site is intuitive and easy to use, making it an ideal choice for beginners.
Please be advised that certain products and/or multiplier levels may not be available for traders from EEA countries due to legal restrictions.