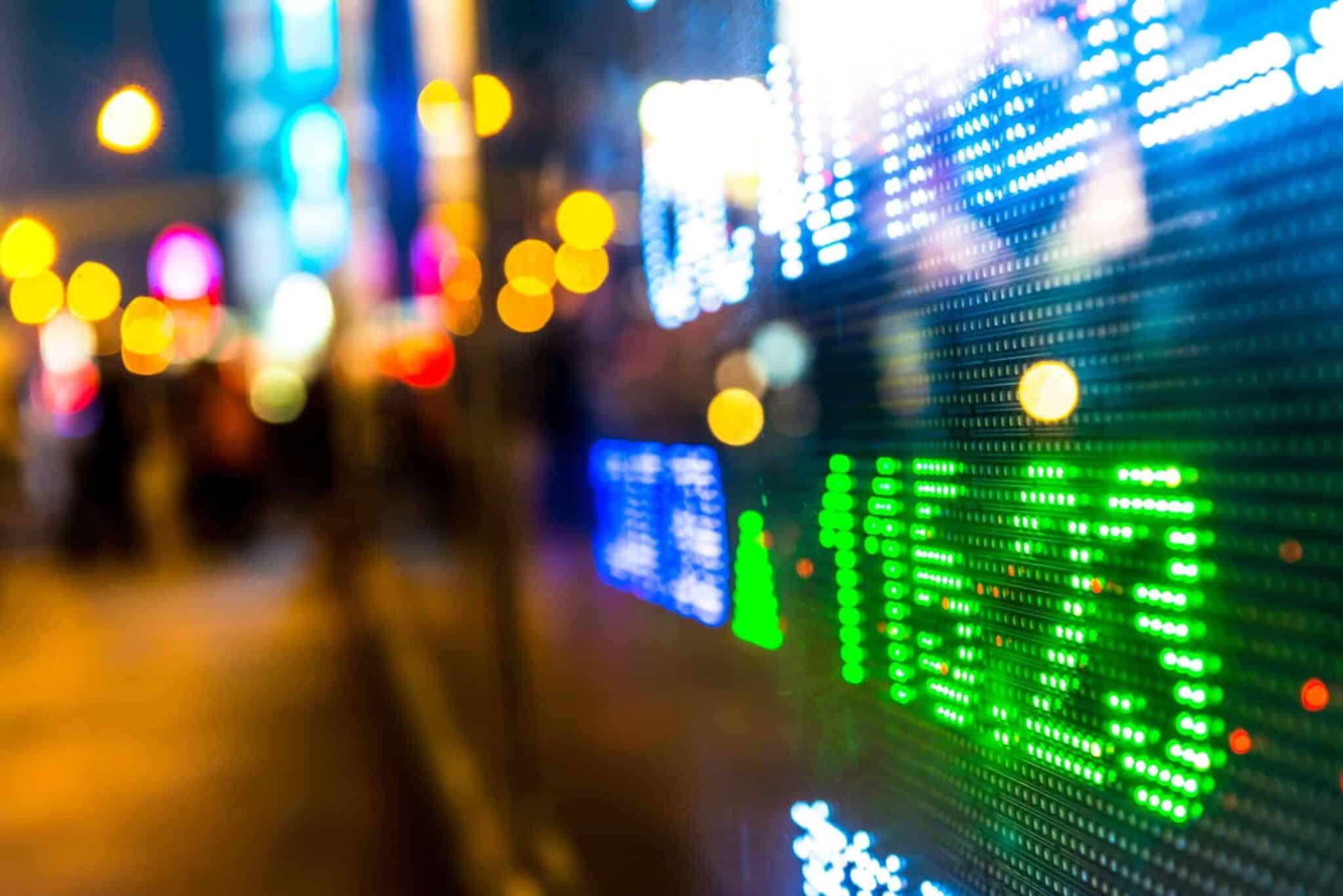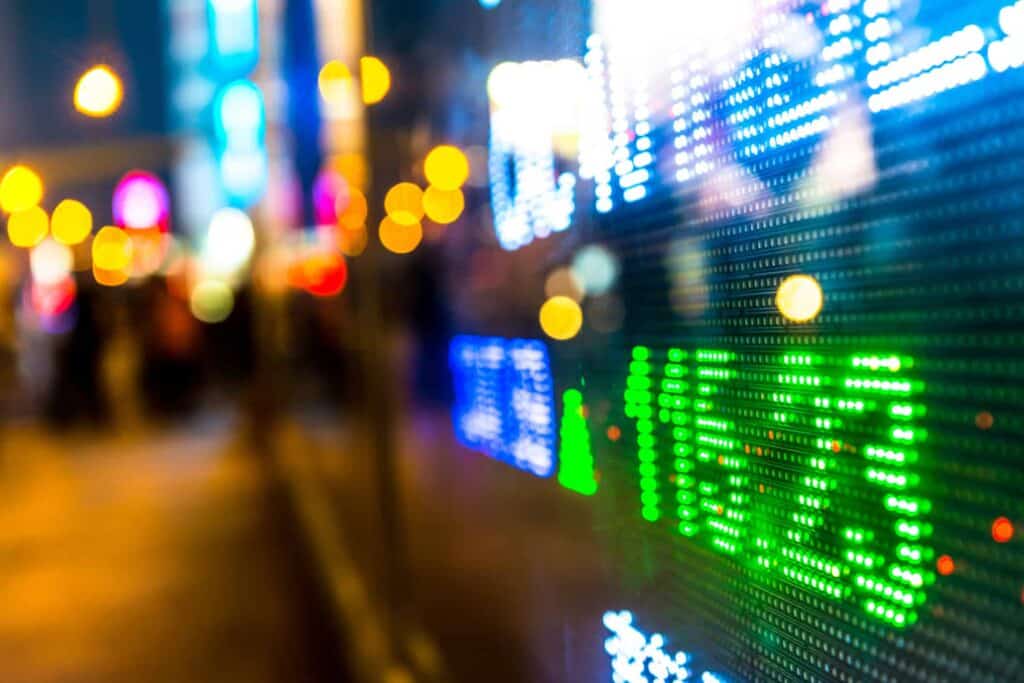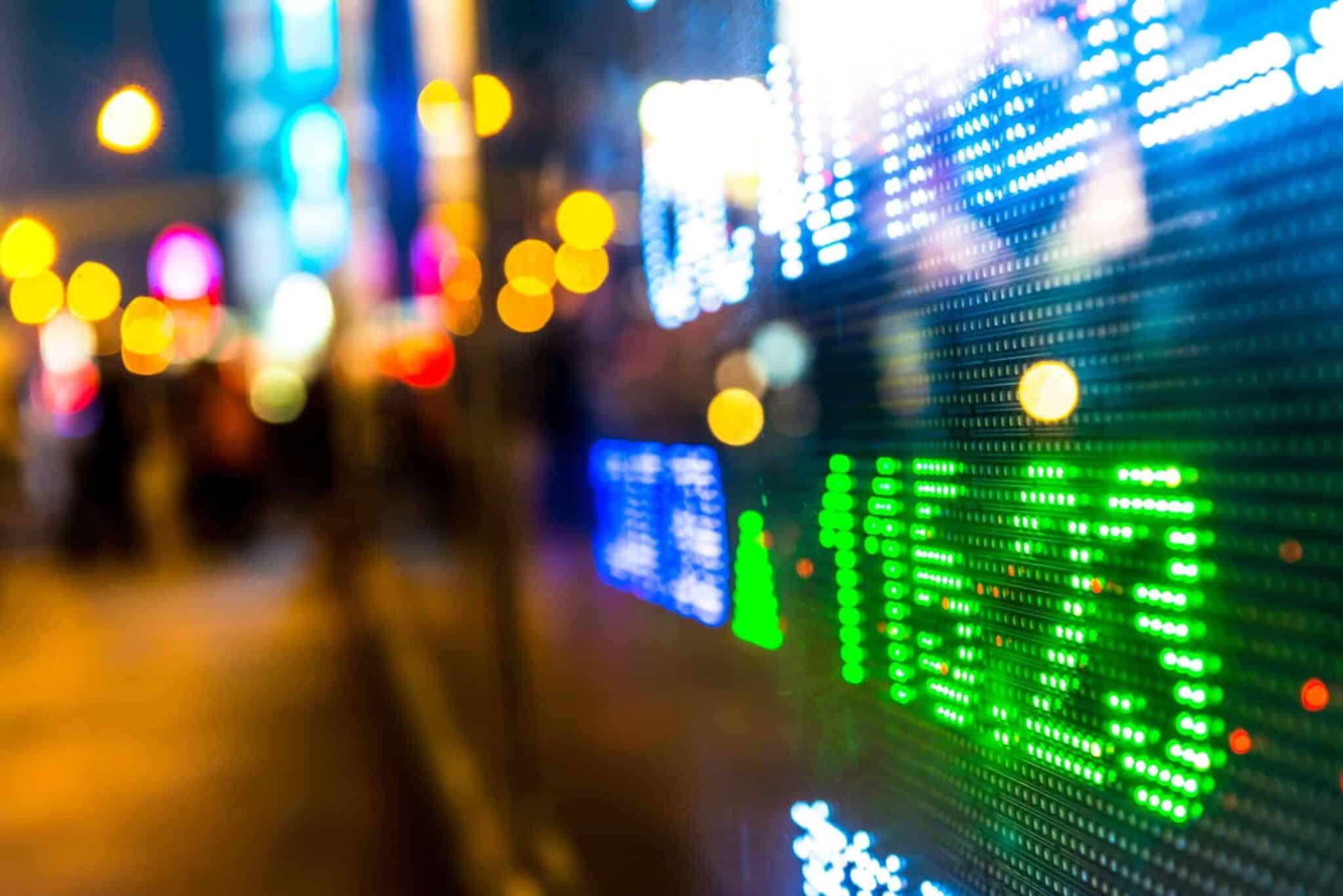 In this article, we will focus on the scalping style of trading the forex market, what it means to be a scalper, the best currencies for scalping forex, and most importantly the best forex pairs for scalping.
The foreign exchange market remains one of the most popular markets to trade due to the many currency pairs to choose from, the extended trading hours, and the high liquidity.
Although the forex market offers almost unlimited trading opportunities no matter where you live, any trader who wishes to make a profit from trading requires a solid strategy that suits their style of trading.
There are four main styles of trading: day trading, position trading, swing trading, and scalping.
These styles basically refer to the duration of time that traders hold their positions to reach their profit objectives, which can be anywhere from a few seconds to several weeks.
Which Currency Pairs Are Best for Scalping?
The scalping trading style refers to the most active type of strategy where a trader's main objective is to profit from small market moves that occur frequently. Scalping positions can be held anywhere from a few seconds to a few minutes, but knowing which forex pairs to scalp is a crucial consideration before you attempt this style of trading.
Overall, forex pairs can be categorised into three types: major forex pairs, minor forex pairs, and exotic forex pairs.
The major forex pairs are the best forex pairs for scalping, and contain the best currencies for scalping forex, because they are the most heavily traded for speculative purposes or contribute towards the most volume related to economic transactions.
The major forex pairs include the EUR/USD, GBP/USD and USD/JPY. Trading volume in any particular currency pair is very important because the more volume there is (also known as liquidity), the more stable price movements tend to be.
Volume also affects the spread of a currency pair, with tighter spreads being more suited for scalping. Getting into a trade at the price you want will be easier with a tight spread, and as scalping relies on exploiting small price movements, it is crucial that you get filled at the price you want with very little to no slippage.
Scalping Major Currency Pairs
As mentioned previously, the major forex pairs account for most of the trading volume in the forex market, which makes them less volatile to changing market conditions.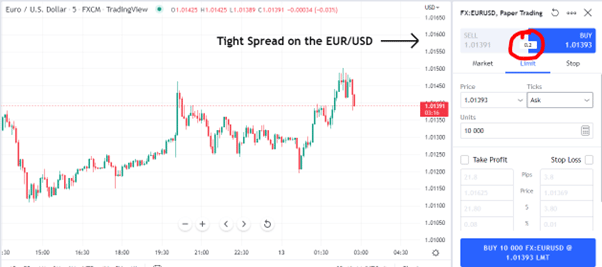 Image for illustration purposes only
The EUR/USD is the clear leader among the best forex pairs for scalping, accounting for over 20% of all forex transactions on a daily basis.
Scalping strategies generally operate on smaller timeframes – anywhere from a one-minute to a five-minute chart. The chart image above was taken to show the difference between the bid and ask spread for the EUR/USD on a five-minute chart.
As the EUR/USD is the most heavily traded currency pair, the spread on this forex pair is generally very small (also referred to as a tight spread in trading terms).
The order window on the right-hand side of the chart above shows that there was only a 0.2 pip spread between the bid price (the highest price that someone is willing to pay for this market) and the ask price (the lowest price that someone is willing to sell this market).
When a spread is this tight on a currency pair, it offers the ideal scalping conditions because you are more likely to get the price that you want – and as a scalper aims for small price movements, a tight spread would minimally affect your profit potential.
Scalping Minor Currency Pairs
The most popular traded minor forex pairs are the EUR/JPY, GBP/JPY, EUR/GBP, AUD/JPY, EUR/AUD and EUR/CHF.
Minor forex pairs fall into this category because they have less daily trading volume compared to the major forex pairs. That being said, they still have sufficient liquidity to make them attractive trading pairs for scalpers.
The EUR/JPY accounts for roughly 3.93% of the overall daily volume traded on the foreign exchange market, followed by the GBP/JPY with 3.57%, and the EUR/GBP with 2.78%.
Although these percentages might sound small, the currency pairs listed above are the best pairs for scalping in the minor forex pairs category.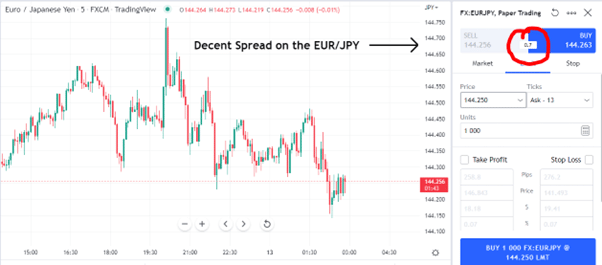 Image for illustration purposes only
The chart image above shows the spread of the EUR/JPY on the right-hand-side window.
This time, however, the EUR/JPY showed a spread of 0.7 pips at the time the image was taken, compared to the 0.2 pip spread shown on the EUR/USD before. Although slightly wider, this spread is still considered tight enough for many scalping strategies.
Scalping Exotic Currency Pairs
Exotic currency pairs typically include one major currency paired with a currency from a developing or emerging country. Some of the most popular exotic pairs are the USD/SEK, USD/NOK, USD/MXN, GBP/SEK and USD/ZAR – listed according to their daily trading volume.
Special consideration should be given to the amount of volume traded on exotic currency pairs because the demand for exotic currencies is far less than the major and minor pairs. Lesser demand leads to lower volume and often highly volatile trading conditions, which can make these currency pairs highly unpredictable.
Less volume and highly volatile trading conditions are reflected in the large spreads that the exotic forex currency pairs trade with.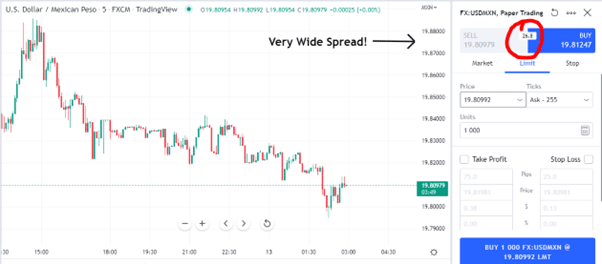 Image for illustration purposes only
Our final chart image above shows the USD/MXN (US dollar/Mexican peso). Note how wide the spread was on this currency pair – nearly 27 pips!
With a spread this wide, prices can fluctuate wildly and most likely give you a worse price than you were bargaining for if you decided to buy or sell this market using a scalping strategy.
Note that spreads can vary during the course of the day and expand or contract depending on when a particular currency pair is most actively traded. This is more notable on the exotic currency pairs such as the USD/MXN. Spreads might be tighter during the New York market open than during the Tokyo session.
Spreads on major currency pairs, on the other hand, are generally consistent and do not fluctuate too much, simply because of the massive amounts of volume traded in these pairs during any given trading session.
Conclusion
Scalping is a very attractive trading style, and a lot of novice traders are drawn towards this type of trading. That being said, not all currency pairs offer the ideal conditions to employ scalping strategies, and beginner traders should be aware of the potential pitfalls that come with scalping.
In this article, we discussed the best currencies for scalping forex, the best forex pairs for scalping, and which are best to avoid, but there are also some other considerations that need to be taken into account – such as finding a good broker.
Good, reputable brokers are just as important to successfully scalp the forex market because you will likely open and close multiple trades a day, which can rack up trading commissions. Brokers that offer competitive commissions, high execution speeds, and leverage in combination with highly liquid forex pairs are the best suited for scalpers.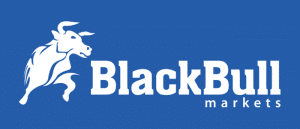 Forextraders' Broker of the Month
BlackBull Markets is a reliable and well-respected trading platform that provides its customers with high-quality access to a wide range of asset groups. The broker is headquartered in New Zealand which explains why it has flown under the radar for a few years but it is a great broker that is now building a global following. The BlackBull Markets site is intuitive and easy to use, making it an ideal choice for beginners.