The forex trading market makes up the largest global marketplace and trades round the clock from Sunday night to Friday afternoon, trading somewhere on the order of trillions of dollars every day.
Furthermore, today's modern technology has made forex trading considerably easier for the professional trader, while also giving novice and less well-funded individual forex traders the opportunity to trade in what was once the exclusive domain of large banks and multinational corporations. Overall, a better time to trade in the forex market has never existed for the individual trader.
Nevertheless, along with the relatively new addition to the market of online retail forex brokers and a sharp increase in individuals trading for their own personal accounts, a number of misconceptions have arisen around the forex market. This article aims to dispel some of these common myths in the sections below.
Common Forex Myth #1:
 "You Need an Advanced Degree in Economics to Trade Forex."
While a general idea of economic concepts is helpful when trading in the forex market, nothing could be further from the truth. Many forex professionals that presently work for banks and large financial institutions have a variety of different backgrounds that often have nothing to do with economics.
The key elements which make up good characteristics for a forex trader involve being able to react quickly, having a good head for numbers and being able to get an intuitive feel for the market's direction.
Interestingly, these qualities are often found more often in flea market vendors or bookies than in academically inclined people who have spent their time researching economic theory at some Ivy League university.
Learn forex trading in our free course.
Common Forex Myth #2:
"You Need a Large Amount of Money to Trade in the Forex Market."
The days when only banks and large fund managers could access and trade in the forex have come to an end. With the advent of electronic trading via the Internet, as well as the availability of the forex market to small traders through retail forex brokerage accounts, just about anyone with a small amount of money and a reliable Internet connection can now trade in the forex market.
A forex brokerage account can be opened today with as little as $25. Nevertheless, you will not be able to trade as aggressively with $25 as with $25,000, despite the risky leverage ratios offered by some brokers. Also, you can try out trading the forex market without committing any funds initially, by opening a demo account with an online retail forex broker. Virtual accounts now available through many online forex brokers allow the novice to hone their trading skills without risking a penny.
Open a forex broker account with a top broker today.
Common Forex Myth #3:
"Trading in the Forex Market is Easy."
Maybe downloading and setting up an Expert Advisor software program is relatively easy, but actually trading in the forex market with real money and doing so profitably involves far more than simple computer skills.
Many professional forex traders have spent years developing and implementing trading systems which have aided them in learning the ropes of trading in the forex market, and for every successful trader, there may be a hundred or a thousand unsuccessful ones.
Even if you go with automated software to do the trading, a certain level of understanding is needed to adjust the parameters to optimize the trading robot. Trading forex also involves interpreting world economic and political events which directly impact exchange rates.
Learn advanced forex strategies.
Common Forex Myth #4:
"You Need to Watch the Market 24 Hours a Day."
With the rise of electronic online trading, and the high-tech trading platforms currently available to even the retail forex market, you can now have your forex orders worked in the market by brokers without any regard as to the time of day.  No longer do you need to watch your own price levels when you can just place orders instead.
Many automated software packages allow you to have forex orders entered and executed without even having to lift a finger. Nevertheless, since a reliable Internet connection must be available for such programs to work optimally, third party hosting can be contracted to help avoid the risk of a faulty Internet connection interfering with your forex orders.
Learn more about forex trading softwares.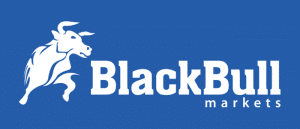 Forextraders' Broker of the Month
BlackBull Markets is a reliable and well-respected trading platform that provides its customers with high-quality access to a wide range of asset groups. The broker is headquartered in New Zealand which explains why it has flown under the radar for a few years but it is a great broker that is now building a global following. The BlackBull Markets site is intuitive and easy to use, making it an ideal choice for beginners.