Anyone can get lucky trading forex a couple of times, since exchange rates can fluctuate up and down with roughly equal probability. Nevertheless, forex trading needs to be approached in a highly-disciplined manner in order to achieve optimum results over the long term in terms of consistent profitability earned by taking acceptable risks.
Furthermore, many forex traders have found that a major part of establishing a good trading mindset that incorporates this type of trading discipline involves taking heed of the following three key trading tips.
Tip#1: Stick to High Probability Trades
Always keep in mind your risk-reward ratio when considering taking a new trading position, and make sure that you are not risking more to earn less since that is a recipe for net losses over the long term.
In essence, your risk on any trade is simply the potential financial loss that you might incur as a result of the worst case situation coming to pass. Conversely, your reward is the potential financial gain that you can earn from your currency trading position if the move you expect ends up occurring.
Overall, your risk-reward ratio should always be greater than 1:1 for you to be playing the odds in a way that will lead to your eventual trading success over time. In practice, many traders prefer to only take trades that have risk-reward ratios of 1:2 or better, which would mean that they might look to risk 100 pips to make 200 pips.
Tip#2: Remain Patient and Calm When Trading
One of the most important things a forex trader can learn involves the art of "sitting on your hands". This popular market phrase refers to being able to patiently wait for a really good trade with a favorable risk-reward ratio to come your way before pulling the trigger and entering a position.
To do this, you have to stay calm and remember to avoid getting into the excitement of trading which can easily lead to costly errors like overtrading and choosing to take trades with poor expected returns. Another potential problem with getting over-excited or otherwise over-emotional when trading is that it can often result in a costly loss of one's precious trading discipline.
Tip#3: Good Trading Involves Taking Losses
While just about everyone likes to make money trading, the fact remains that almost all forex traders have to go through tough times where a string of losses seem to appear from out of nowhere. This phenomenon can often cause great distress, especially among new traders. Without a proper money management strategy, a string of losses could be enough to put a forex trader out of business, and in many cases it has.
Professional forex traders generally keep well aware that they may run into a series of losing trades, which is why virtually all profitable trading plans contain a good money management component. This key part of any trader's system will usually include such items as how to perform position sizing and where to place stop loss orders to manage risk.
Read a lot more on money management.
Read a lot more on forex strategy.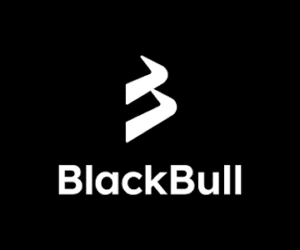 Forextraders' Broker of the Month
BlackBull Markets is a reliable and well-respected trading platform that provides its customers with high-quality access to a wide range of asset groups. The broker is headquartered in New Zealand which explains why it has flown under the radar for a few years but it is a great broker that is now building a global following. The BlackBull Markets site is intuitive and easy to use, making it an ideal choice for beginners.