Many forex traders new to the market find themselves intrigued by the more sophisticated ways of interpreting price charts used in advanced technical analysis.
Furthermore, although most forex traders probably already understand how high low open close or HLOC bar charts are generated, a number of important books have been written on the subject of creating and interpreting more complex types of price charts like Japanese candlestick charts and Point and Figure charts.
While they usually offer techniques for both beginners as well as more advanced traders, these books on charting are often considerably more advanced than a simple technical analysis trading manual. They include the books highlighted in the sections below. References and reviews of simpler technical trading manuals can be found here.
Books on Japanese Candlestick Charts by Steven Nison
Steve Nison was one of the first authors to provide detailed information to the West on the complex subject of the interpretation of Japanese Candlestick charts. He is widely acknowledged as an expert writer on the subject, and provides additional educational products and trading services.
Book Reference:
Nison, Steven. Japanese Candlestick Charting Techniques, Second edition, Prentice Hall Press, 2001, ISBN-13: 978-0735201811.
Review:
This seminal book explains how to use and interpret Candlestick charts. Written in an easy to understand style, it includes details about plotting and reading Candlestick charts, along with numerous examples from various markets – including foreign exchange.
The book also explains how Candlestick charts can be employed to enhance trading profitability and lower your trading risk. This work will be of value to both beginners, as well as more advanced forex traders, especially if they plan on trading USD/JPY.
Book Reference:
Nison, Steven. Beyond Candlesticks: More Japanese Charting Techniques Revealed, First edition, Wiley Finance, 1994.
Review:
In this book, Steven Nison reveals more advanced Japanese charting methods that have not been previously used in the West and that apply to all financial markets. He explains the use of Renko, Kagi and Three Line Break charts, as well as a short review of Candlestick charts and rare Candlestick patterns.
Book on Point and Figure Charts by A. W. Cohen
Book Reference:
Cohen, A.W., How To Use The Three-Point Reversal Method of Point & Figure Stock Market Trading: a Technical Approach to Stock Market Trading., Sixth edition, Chartcraft, 1984, ASIN: B0019SED82.
Review:
Although focused on stock market trading, this detailed book on Point and Figure price chart creation and interpretation contains useful charting tools for both the beginning and advanced trader alike. The book also includes information on using chart patterns, trend lines and various technical indicators when trading.
Books on Chart Patterns and Candlestick Charts by Thomas Bulkowski
Thomas N. Bulkowski is widely acknowledged as an expert book and magazine article author writing on the subject of chart patterns – including those that pertain to Candlestick chart interpretation.
He is also an investor and trader with roughly 30 years experience in stock trading. Three of his most important technical analysis books are reviewed below.
Book Reference:
Bulkowski, Thomas. Encyclopedia of Chart Patterns, Second edition, Wiley, 2005. ISBN-13: 978-0471668268
Review:
This classic and comprehensive reference book on chart patterns includes a number of new patterns, as well as pattern performance statistics. In addition, the book contains useful information on how to trade major events like economic data releases.
Book Reference:
Bulkowski, Thomas. Trading Classic Chart Patterns, First edition, Wiley, 2002. ISBN-13: 978-0471435754.
Review:
This book provides more of practical methodology for using chart patterns to profit when trading, as well as helpful pattern performance statistics and scoring. The text is sufficiently basic for a novice to understand, but advanced traders will benefit from the useful information contained within.
Book Reference:
Bulkowski, Thomas. Encyclopedia of Candlestick Charts, Wiley, 2008, ISBN-13: 978-0470182017.
Review:
Thomas Bulkowski has written this useful reference book for technical analysts of all levels. It contains descriptions and statistical performance data for more than a hundred Candlestick chart patterns. The book also features an especially interesting chapter on key discoveries in the field of Candlestick charting.
References to and reviews of books written by inventors of well known technical indicators.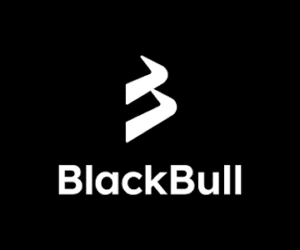 Forextraders' Broker of the Month
BlackBull Markets is a reliable and well-respected trading platform that provides its customers with high-quality access to a wide range of asset groups. The broker is headquartered in New Zealand which explains why it has flown under the radar for a few years but it is a great broker that is now building a global following. The BlackBull Markets site is intuitive and easy to use, making it an ideal choice for beginners.